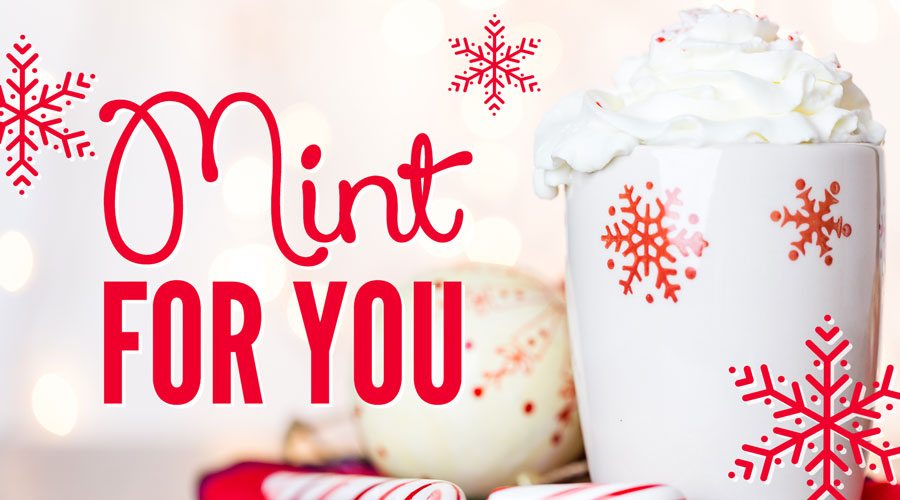 Cocktails "Mint" For You!
Breathe some creativity into your holiday cocktail presentations with drinks of a different stripe! Peppermint flavored concoctions not only look festive, they provide a refreshing tingle to the taste buds. We've gathered a collection of recipes so you're ready to serve guests drinks that are, without a doubt, in mint condition! Just pop by Spec's for all the pepper-upper fixings!
Hot Peppermint Patty
1 oz peppermint schnapps
½ oz dark creme de cacao
1 tsp green creme de menthe
7 oz hot chocolate
½ oz whipped cream
Put creme de cacao and peppermint schnapps into a coffee mug and fill with hot chocolate. Top with whipped cream, and add a teaspoon of green creme de menthe.

Pep-Me-Up Peppermint
2 oz peppermint schnapps
2 oz coffee liqueur
4 oz crushed ice
Combine all ingredients in a blender. Blend and pour into a brandy snifter.

Peppermint Twist
1 oz peppermint schnapps
1 oz coffee liqueur
½ oz dark creme de cacao
Pour peppermint schnapps, coffee liqueur and dark creme de cacao into a cocktail shaker half-filled with ice cubes. Shake well, strain into a cocktail glass, and serve.
Peppermint Stick
1 oz peppermint schnapps
1½ oz white creme de cacao
1 oz light cream
Shake all ingredients with ice, strain into a champagne flute, and serve.