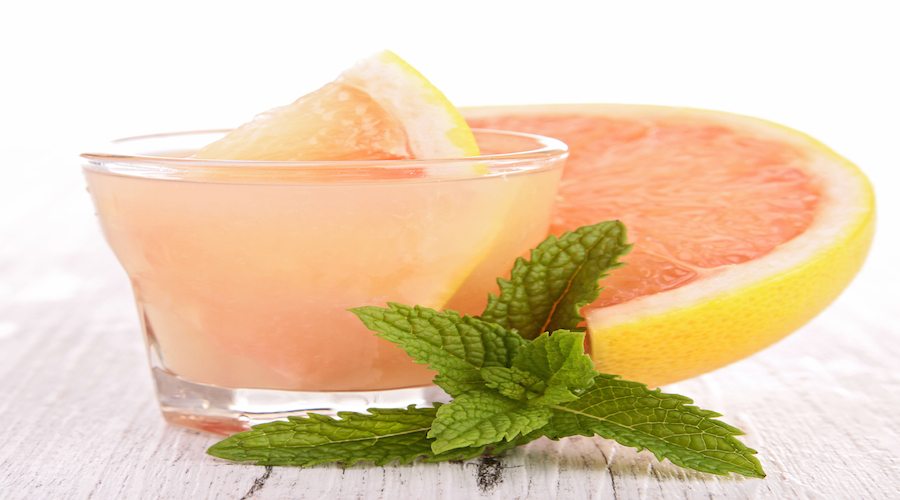 The red grapefruit is now in its peak season, just in time to stir up some tasty cocktails with the Texas state fruit. Rich in vitamin C and antioxidants, natural grapefruit juice is also an easy way to add valuable nutrients to your favorite drinks. Try these delicious recipes while the grapefruit is still at its best!
Rum Yum-Yum
2 oz dark rum
3 oz fresh grapefruit juice
3-4 lime wedges
Squeeze the lime wedges and drop into a glass filled with ice. Add the rum and juice, stir well and serve.
Sweet Greyhound
2 oz vodka
8 oz fresh grapefruit juice
1 oz sugar
Pour vodka over ice, then the juice. Add sugar to taste, stir and enjoy!
Texas Ruby Red
1 ½ oz bourbon
½ tbsp simple syrup
2 tbsp grapefruit juice
2 basil leaves
Grapefruit slice for garnish
In an ice-filled cocktail shaker, combine the grapefruit juice, bourbon, simple syrup and basil. Shake well and strain into an ice-filled rocks glass. Garnish with a slice of grapefruit.
Pink Drink
2 oz vodka
½ oz orange liqueur
3 ½ oz fresh grapefruit½ oz fresh lemon juice
Grapefruit wedge for garnish
Add all ingredients to an ice-filled cocktail shaker and shake well to blend. Strain into your martini glass and garnish with the grapefruit wedge.