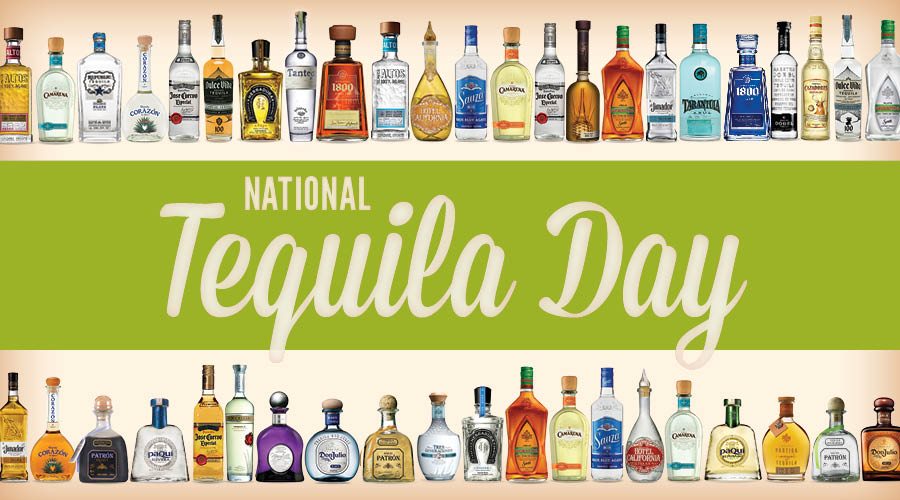 Happy National Tequila Day!
You don't need an excuse to enjoy a premium tequila cocktail, but it certainly doesn't hurt when you have an excuse like National Tequila Day. And friends, today is National Tequila Day!
For those of you who don't know, tequila is a spirit distilled from the blue agave plant. By law, to be considered "tequila" the spirit must be distilled in or around the city of Tequila in Jalisco, Mexico.
Luckily, to enjoy premium tequila, you don't have to travel all the way to Tequila, Jalisco. So sound off! How will you celebrate National Tequila Day? Over ice? With an extra lime? Or with one of these delicious recipes? Let us know in the comments!
Cocktail Caliente
1 ½ oz silver tequila
1 oz tomato juice
1 oz lemon juice
4 oz grapefruit soda
1 tsp hot sauce
Lemon wheel for garnish
Pinch of ice
Fill a 10-ounce glass with ice. Add salt to ice, then add tequila, hot sauce, tomato juice and lemon juice. Top with grapefruit soda. Stir gently and garnish with lemon wheel.
Santa Carla
2 oz silver tequila
1 oz lemon juice
¾ oz simple syrup
3 dashes grapefruit bitters
Splash of sparkling water
Mint sprig for garnish
Fill a glass with ice. Add tequila, lemon juice, simple syrup and bitters. Top with sparkling water and stir gently. Garnish with mint sprig.
Siesta
2 oz silver tequila
½ oz Campari
½ oz lime juice
½ oz grapefruit juice
½ oz simple syrup
Grapefruit twist for garnish
In an ice-filled cocktail shaker, add tequila, Campari, lime juice, grapefruit juice and simple syrup. Shake well and strain into a glass. Garnish with a grapefruit twist.