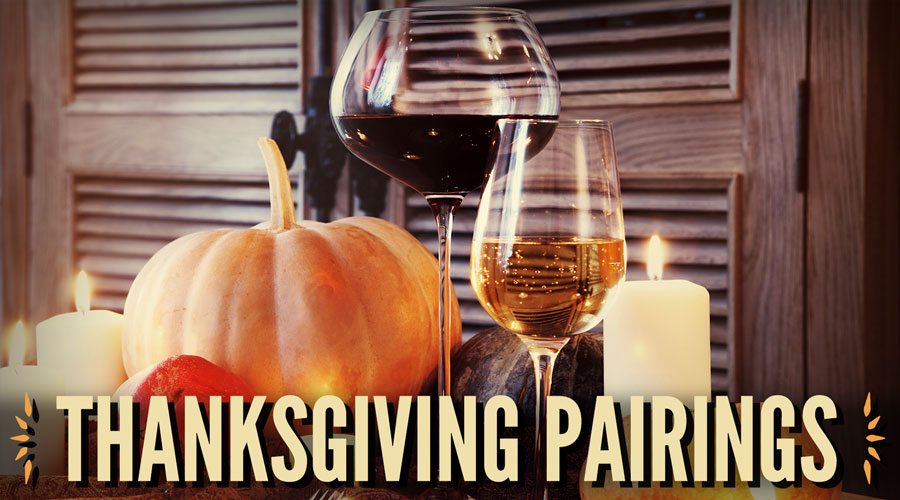 Your Just-In-TIme Wines for Thanksgiving!
Remove all doubt about the wine to serve with your festive feast! Spec's has searched through our huge selection and created this list of perfect pairings to go with your Thanksgiving fare.  Choose white, red, sparklers or some of each—all priced to make your budget thankful!
Le Monde
Pinot Bianco Friuli Grave
$18
We love this very highly regarded newcomer from Northern Italy. It has terrific balance and richness without being heavy or boring. Flavors of golden apple, white grape and citrus. The wine is aged for a short period in French oak to extend the finish and give it more roundness. This makes it a perfect wine for turkey and dressing, mashed potatoes and gravy, and the ever-present green bean casserole.
Zonin
Prosecco
$10
I don't know about holiday cooking in your household, but our toasting starts when the food preparation starts! This is a perennial favorite–and not just for holidays–because of its lovely fizziness, lightly fruitiness and relatively low alcohol.
Taft Street
Russian River Pinot Noir
$24
Probably one of our most undiscovered wines. Medium-bodied, classic bing cherry fruit, subtle earth tones, and well-integrated French oak. It is so balanced and elegant that it will pare well with turkey, ham and cranberry dressing.
Pierre Archambault
Vouvray
$13
Another lovely choice for turkey and dressing or yummy yams, this wine has just enough residual sweetness to taste. The naturally high acidity keeps the wine clean, with flavors of apricot, mandarin, and peach. For those who want some sweetness to their wines, but also for those who love its dry finish.
Shannon Ridge
Lake County Chardonnay
$13
One of our best-sellers under $20, period! It has the lovely citrus and fig flavors you expect from a Chard, ripeness you expect from California, and a sensible amount of French oak on the finish. Serves up spectacular value.
Jean Baptiste
Gewurztraminer Alsace
$19
A classic pairing for honey baked ham and its sides! This Gewurztraminer has just a touch of sweetness, but lovely flavors of red apples, ruby red grapefruit, lychee and white pepper.
Andre Clouet
Bouzy Rosé Champagne
$50
Lift a glass of this gorgeous, estate grown pinot noir-based bubbly to family, friends, the troops and the French! Elegant, refined tiny bubbles. Aromas of strawberries and flavors of cherries and citrus. Persistent and fine.
San Felice
Vin Santo
$25
The perfect accompaniment to pecan and apple pie. The Vin Santo is not as sweet as traditional dessert wines so it really sings with nut-based pies and lightly sweet desserts. Rich, caramel, toffee, and walnut flavors are very persistent and balanced.
Hesketh
Midday Somewhere Shiraz Barossa
$15
Delight those who prefer a heavier wine! This full-bodied shiraz is terrific with ham, turkey and cranberry dressing! Juicy red and black fruits, smooth and rich, but not heavy on the palate. All the flavor a hearty wine drinker will want, but it will not overpower the food!