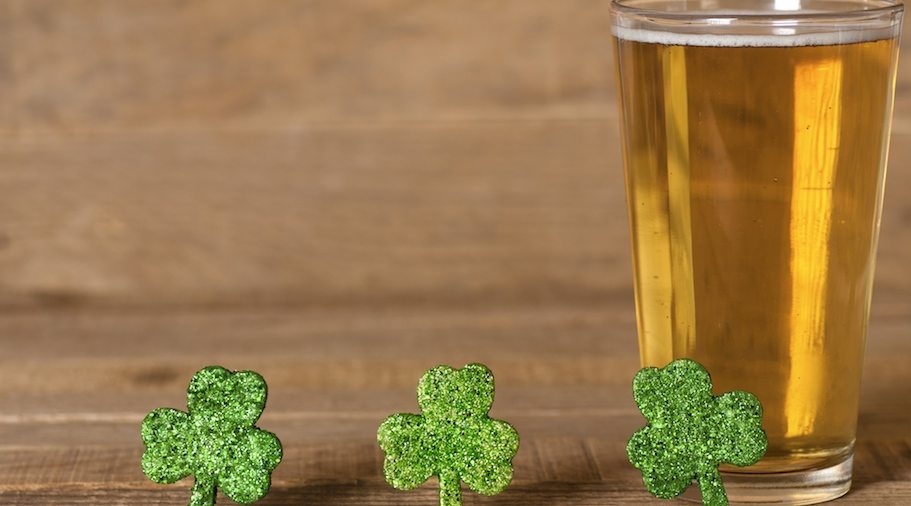 No Blarney. Time To Party!
The perfect gathering for a St. Patrick's Day celebration begins with a stroll down our "emerald aisles." From the smoothest whiskeys to hearty ales and refreshing beers, you and your clan will discover just how lucky taste buds can be.
Guinness Draught
This full-bodied beer is a St. Paddy's Day staple. Rich and creamy, this Irish favorite has a roasted malt flavor balanced with a hint of chocolate.
Jameson Irish Whiskey
It took over 230 years to get here, but this whiskey was worth the wait. Extremely rich and smooth, it has a special fruity sweetness, with waves of vanilla, toasted wood and spices.
Magners Apple Cider
One of Ireland's only truly authentic ciders, it is created from the fresh juice of 17 apple varieties grown in the Mangers family orchards.
Michael's Irish Cream Liqueur
Crafted from fine Irish whiskey and real dairy cream, this liqueur is delicious on the rocks with cream or ice cream!
Murphy's Irish Stout
Brewed in Cork, Ireland since 1856, it offers a smooth, creamy, easy-to-drink alternative to other stouts.