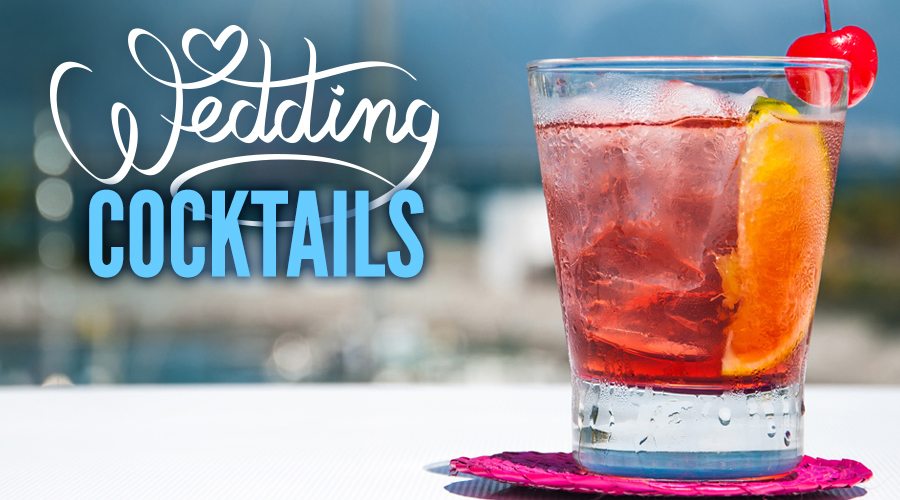 Family. Friends. All coming together to celebrate your happily ever after. There are few days as special as the one when you say, "I do".
Other than seeing your Aunt Myrtle twerking at the reception—what else makes a wedding day as memorable as it is?
It's all about the personal touches. From the flourishing custom gown, to the intricate gold embossed invitation you found on Pinterest— you and the groom make a 'Just Married' statement by showing off your own personal style.
The bar at the reception, or the pre-ceremony drink with your bridesmaids, are the perfect opportunity to mix up some of these refreshing, and impressive wedding day cocktails.
Cheers, and congratulations!
Pomegranate Mimosa
Ingredients
Directions
Pour 2 parts chilled champagne into a flute. Once the fizz settles, add 1 part pomegranate juice.
Classic Pimm's Cup
Ingredients
Sparkling lemonade
Strawberries, cucumber, mint, oranges to garnish
Directions
Mix 1 part Pimm's No.1 with 3 parts chilled sparkling lemonade.
Add mint, cucumber, orange and strawberry. Serve immediately.
Blueberry Mojito
Ingredients
2 oz white rum
3/4 oz freshly squeezed lime juice
½ tsp cane syrup
Mint leaves
Club soda
Blueberries for garnish
Directions
Pour cane syrup into a Collins glass, then add mint; gently press leaves using a muddler, add blueberries and repeat.
Add rum and lime juice, then stir well; top with shaved ice and swizzle.
Top with dash of soda and blueberries.
Lemongrass Ginger Martini
Ingredients
1½ oz lime vodka
1½ oz lemongrass tea
¾ oz fresh squeezed lemon juice
¾ oz simple syrup*
½ oz vanilla vodka
1 tsp peeled, diced fresh ginger
1 piece candied ginger (optional), for garnish
Directions
Shake all liquid ingredients except garnish and then strain into glass.
Serve with a piece of candied ginger on a cocktail pick laid across the rim of the glass.
*Simple Syrup: Dissolve 2 cups sugar into 1 cup boiling water. Let cool. Refrigerate any leftovers.
Stop by your local Spec's, for all the best ingredients to make these wedding day cocktail recipes the best they can be! Spec's experts are here to help with all of your other wedding needs- kegs, spirits, wine and beer! All at the lowest prices.