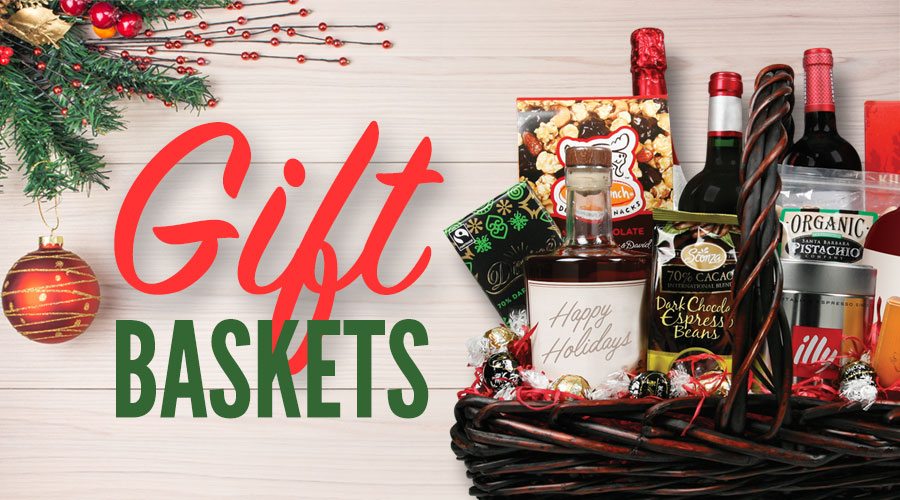 Gift Baskets Make Holiday Shopping Easier
We have an easy solution for anyone on your nice list– a Spec's Gift Basket! The pre-made baskets come in a variety of mouth-watering styles that'll satisfy the tastes of just about anyone. Or customize your own gift basket, for an unforgettable Holiday treat. Simply hop into Spec's or order one online!
For the Texan:
Southern hospitality wrapped up with a nice bow. The Texas Treats Basket comes with a hand-selected wine, complimented by some scrumptious Texan treats.
For the Wine Lover:
The Wine Lovers Basket is perfect for the vino appreciator on your list. We've picked a selection of fine varietals, and paired them with several delightful gourmet counterparts.
For the Foodie:
The Italian Basket is a trifecta of excellent Italian wines, accompanied by breadsticks, pasta, sauce, salami, balsamic vinegar and olive oil. Your foodie friends will find it delizioso!
For the Beer Aficionado:
Sleigh bells ringin' and bottles clingin' are the sounds of a happy holiday for your beer-loving buddy. In our Craft Beer Box, fifteen craft beers are conveniently packaged here, along with a tasty Spec's snack all in a handsome wooden box.
Cost-Friendly Baskets They'll Love:
Some of our more budget friendly gift baskets will still garner plenty of 'ooh's and 'aahs'. For a fine spirits sampler, try our Mini Liquor Bottles Basket. Our Perfect Pair Basket includes a wonderful, French red and white. Or if you want a little more variety, try our Simple Pleasures Basket; which includes a stunning California Cabernet and an array of flavorsome snacks.
Really Want to Impress?
The Seasons Greetings Basket, the Classic Couple Basket, or the International Gift Basket are all excellent choices when you're looking to get a great big 'Wow' and a hug. You'll probably even get a Thank You card in return.
Ready to get started? Browse our gift basket selection here.
Hoppy holidays, from Spec's!