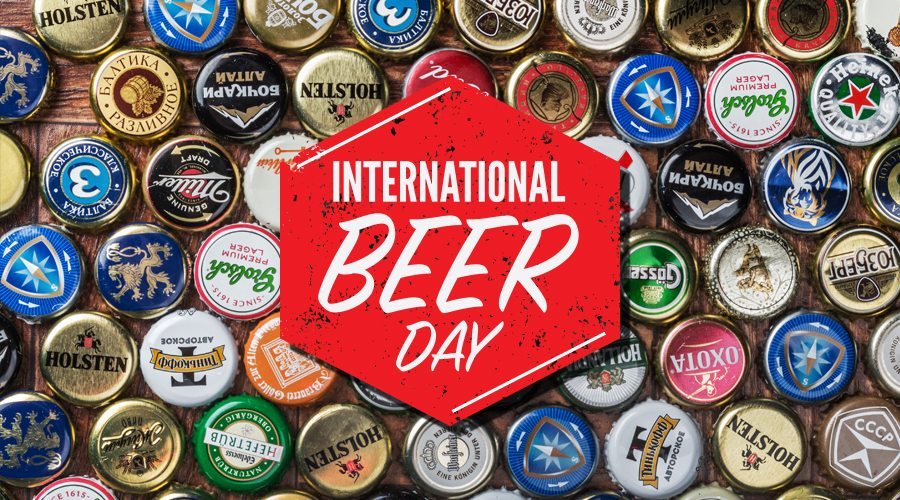 There comes a day in everyone's life when they must decide to step out of their comfort zone and push their life in a new direction or remain where they are and never know the beauty beyond the bubble.
And that day is today—International Beer Day!
Your domestic go-to, your local craft favorite, your out-of-state standard, all of these have one thing in common: they were brewed right here in America.
What's wrong with that you ask?
Absolutely nothing!
But, seeing as it's International beer Day, we thought we'd offer you a few suggestions that'll add some fancy suds stamps to your palate's passport.
An excellent example of genuine Bavarian wheat beer. You'll find nuances of ripe bananas, nutmeg, clove, and nuts.
Asahi brewing's first entry into the amber beer market. Crystal malt, aroma hops, lager yeast; three quality ingredients that yield a smooth, balanced and complex flavor.
The result of Damm's century-long brewing experience, this lager is what they're all about. Extremely drinkable with malty breads and hints of citrus on the tongue.
With ingredients from around the world, the Tsingtao Lager offers a crisp and refreshing flavor with a nutty and subtle sweet taste that pairs well with any cuisine.
Classified as an Irish Dry Stout, Murphy's is dark in color and medium-bodied. It is silky smooth with toffee & coffee undertones, almost no bitterness, and an irresistible creamy finish.
This pale lager features a harmonious balance between bitterness and the sweetness of apples, while leaving a crisp medium-light body on the palate.
Smooth and subtle, Leffe Blond is an authentic blond abbey beer with a slight hint of bitterness to it. Hints of vanilla and clove infuse the beer with an even smoother flavor that pairs well with red meats.
This Icelandic White Ale highlights a clean and crisp start with a smooth mouth-feel thanks to the oats, citrus and spice that round out a refreshing finish.
Brewed at the largest brewery in the Bahamas, Kalik is golden, crisp and clean. It's a light and refreshing beer that characterizes the mellowness of the Bahamas.
Beerlao is brewed from the best local rice and high quality malt from Europe, giving it a unique taste. Since its launch in 1973, Beerlao has become the bestselling beer in Laos.