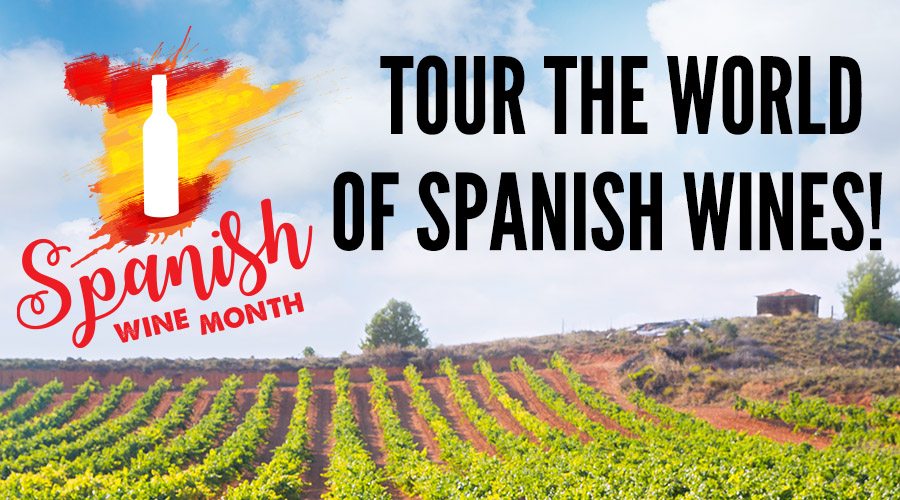 It is an exciting time to have Spanish wine in your glass. The wines of Spain have been on an upward curve for the last twenty years and are truly starting to hit their stride, especially in the American market. The wines are just now truly becoming recognized for their quality, as they always seemed a step or two behind France and Italy in terms of quality winemaking. That is no longer the case. Spanish wines can rival any of the great wines of the world, example: Vega Sicilia's Unico.
What makes discovering the wines of Spain so exciting? Versatility! The vast country is home to a plethora of indigenous and International varieties made in a dizzying array of styles from still to sparkling to fortified….or even doble pasta for the wine geeks.
In the past, Spain was really only known for the wines of Rioja. Tempranillo is the main grape in the wines of Rioja. When the wines are aged for a length of time, they may be categorized in 3 tiers. A 'Crianza' wine must be aged for two years. The next tier is a 'Reserva' wine and must be aged for three years. The highest quality tier is the 'Gran Reserva' label which mandates a minimum 5 years of aging. The wines are typically, but not always, aged in American oak. This oak adds a distinctive vanilla and dill flavor profile to the medium bodied Tempranillo grape. Rioja IS producing excellent wines, but Spain is not a one trick pony. The wines from other regions are begging to be discovered.
This diverse country is also the number #1 producer of sparkling wine in the world. Cava has become known as the leader of inexpensive traditional method (think Champagne) sparkling wine in the world. Josep Raventos started the tradition and the winery is currently leading a resurgence in higher quality sparkling wine from Spain outside of the Cava DO.
Many consumers are looking for the next 'big hit' value wine and Spain is poised to take the baton from Argentina as the world's value wine leader. Spanish Garnacha (Grenache in France) has become a darling grape of wine advocates and consumers abroad. The grape is deliciously approachable with unctuous, plentiful fruit flavors, moderate acid and tannin levels, and a fairly heavy dollop of alcohol. One can easily find quality Garnacha for under $10. The ensuing, unassuming red wines can pair perfectly with BBQ or can just as easily become a faithful companion on the back porch.
From Cava to Garnacha, Spain is showing the world that it can produce very high quality wines at affordable prices. This may be the year we see Spanish wine sales explode. But, if not now, I guarantee it is on the horizon.