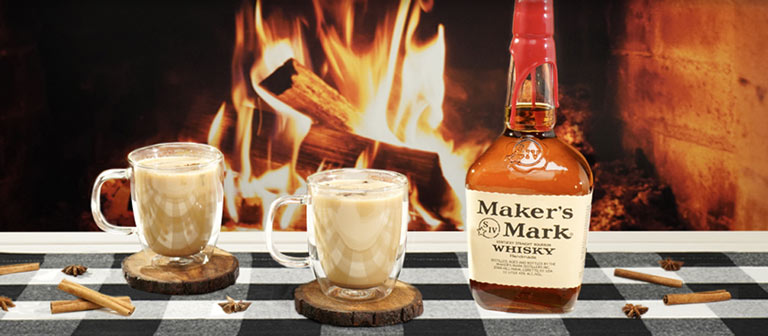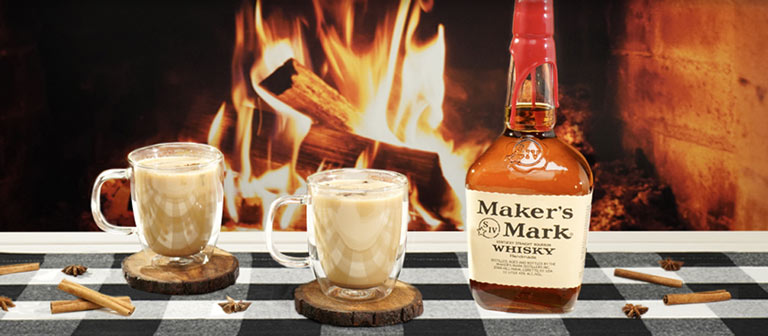 WARM UP THIS WINTER WITH OUR MAKER'S CHAI HOT TODDY!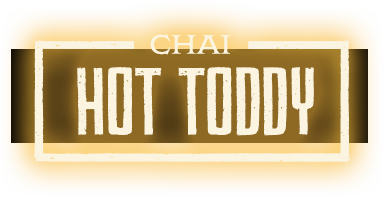 3 oz Maker's Mark Whisky
4 oz steeped black tea
1 oz cream
Chai spices per serving: ¼ tsp
cardamom powder, 1 slice fresh ginger,
1 cinnamon stick, 2 cloves and star anise

Pour Whisky into a mug, top with heavy cream and steeped black tea. Add Chai spices and stir and enjoy!
recipe items available for purchase: