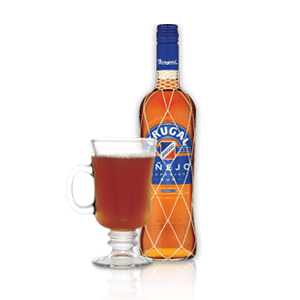 Ingredients
3 bottles amber lager
9 oz rum
2 cups water
1/4 tsp allspice
1 tsp nutmeg
2 cinnamon sticks
4 cardamom pods, cracked
1 apple, thinly sliced
1/2 cup brown sugar
Preparation
Add the water, allspice, nutmeg, cinnamon sticks, cardamom pods, apple slices and brown sugar to a large saucepan set over medium heat. Stir frequently to dissolve sugar. Bring to a slight boil, turn heat to low and simmer for 10 minutes. Add lager and rum. Remove cardamom pods and cinnamon sticks and pour into glass.