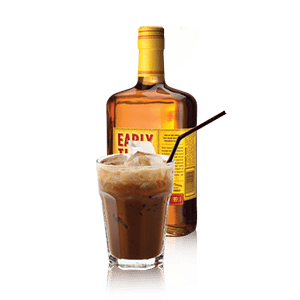 Ingredients
6 oz brewed coffee, cooled
1 oz bourbon
1/2 oz maraschino liqueur
1/2 oz cream
1/2 oz simple syrup
3 dashes absinthe
3 dashes orange bitters
Sprinkle of nutmeg for garnish
Preparation
Add all ingredients to an ice-filled cocktail shaker. Shake well and strain into a glass filled with ice. Garnish with nutmeg.