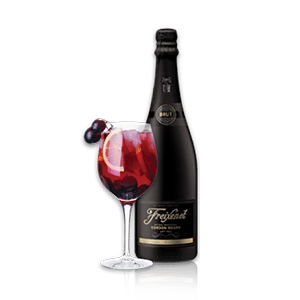 Ingredients
750 ml sparkling wine
3/4 cup red wine
3 tbsp sugar
1 cup pomegranate juice
2 oranges, thinly sliced
1 cup grapes
1/4 cup pomegranate seeds
Preparation
Dissolve sugar and pomegranate juice in a large bowl. Add both wines, then add the orange slices, grapes and pomegranate seeds. Serve over ice.