The First Spec's Opens in Houston
The original Spec's opened in 1962 in Houston. Carroll B. "Spec" Jackson and Carolynn Jackson founded the store. "Spec" Jackson wanted to work for himself and make enough money so Carolynn wouldn't have to work. The store's name, Spec's, originated from his nickname that referred to his spectacles. "Spec" Jackson spent $7,000 to open his first store.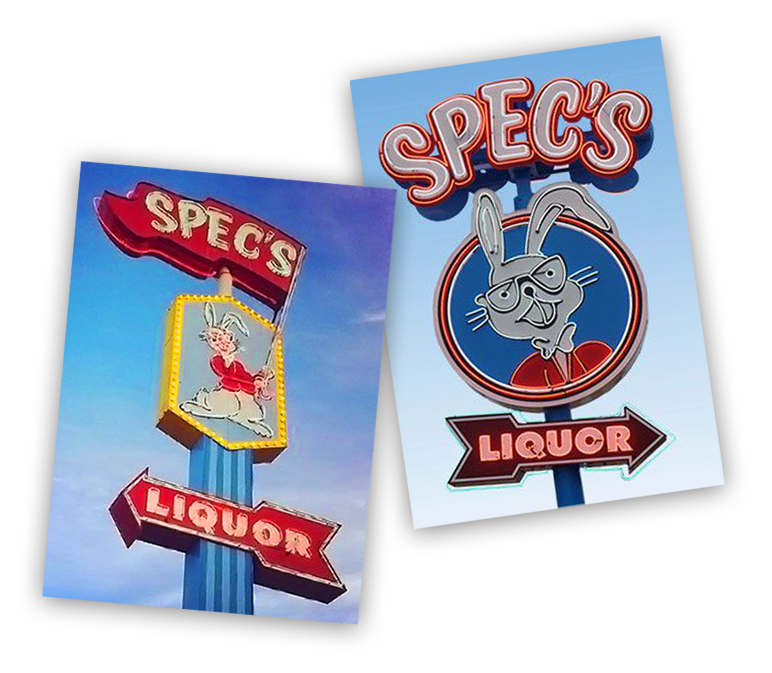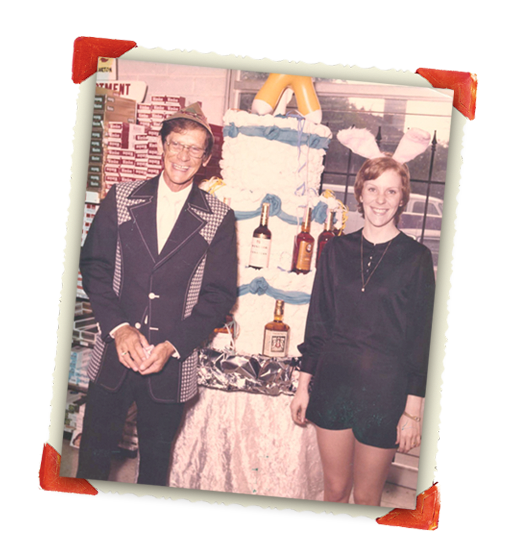 Spec's Celebrates its First Year of Business!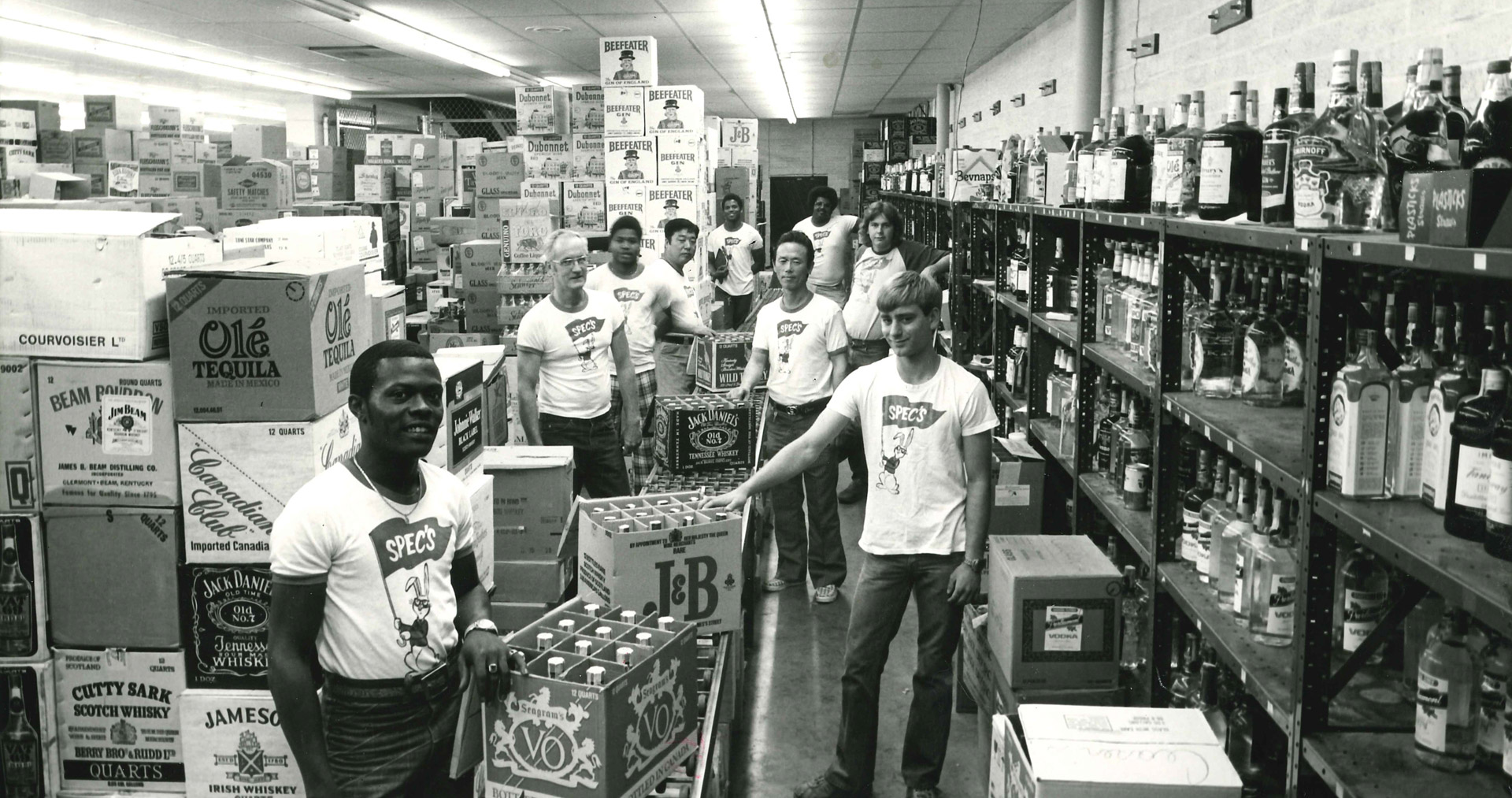 Lindy and John Rydman Join the Family Business
In 1971, the Jackson's daughter, Lindy, and her husband, John Rydman, joined the business after graduating from college. Lindy and John learned the business from the ground up. Together the Jacksons and Rydmans put Spec's in the world's spotlight. With the introduction of wines in 1974, John Rydman created even more excitement about Spec's with the breadth of wine selection and pricing offered in Houston.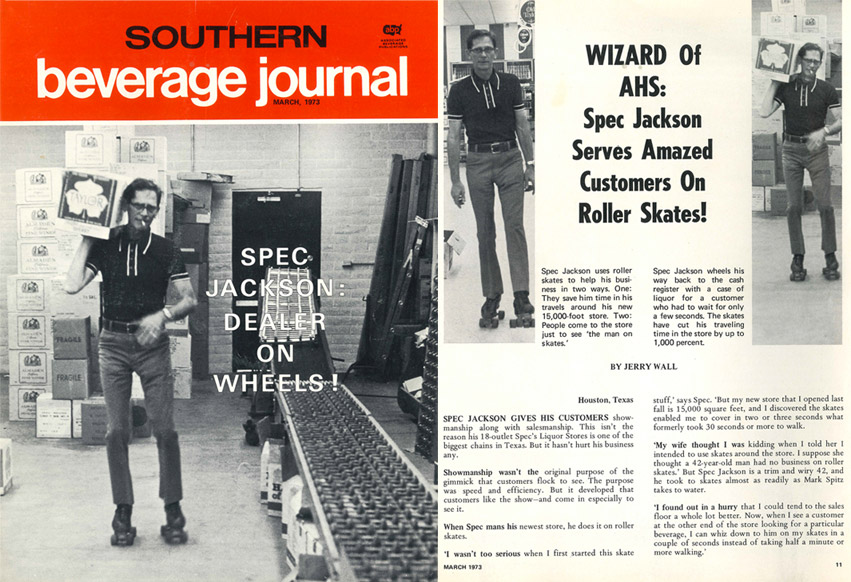 "Spec" Jackson Serves Amazed Customers on Roller Skates!
To save time serving his customers, "Spec" Jackson uses roller skates to zip around his new 15,000 square-foot store. People flock to the store just to see "the man on skates."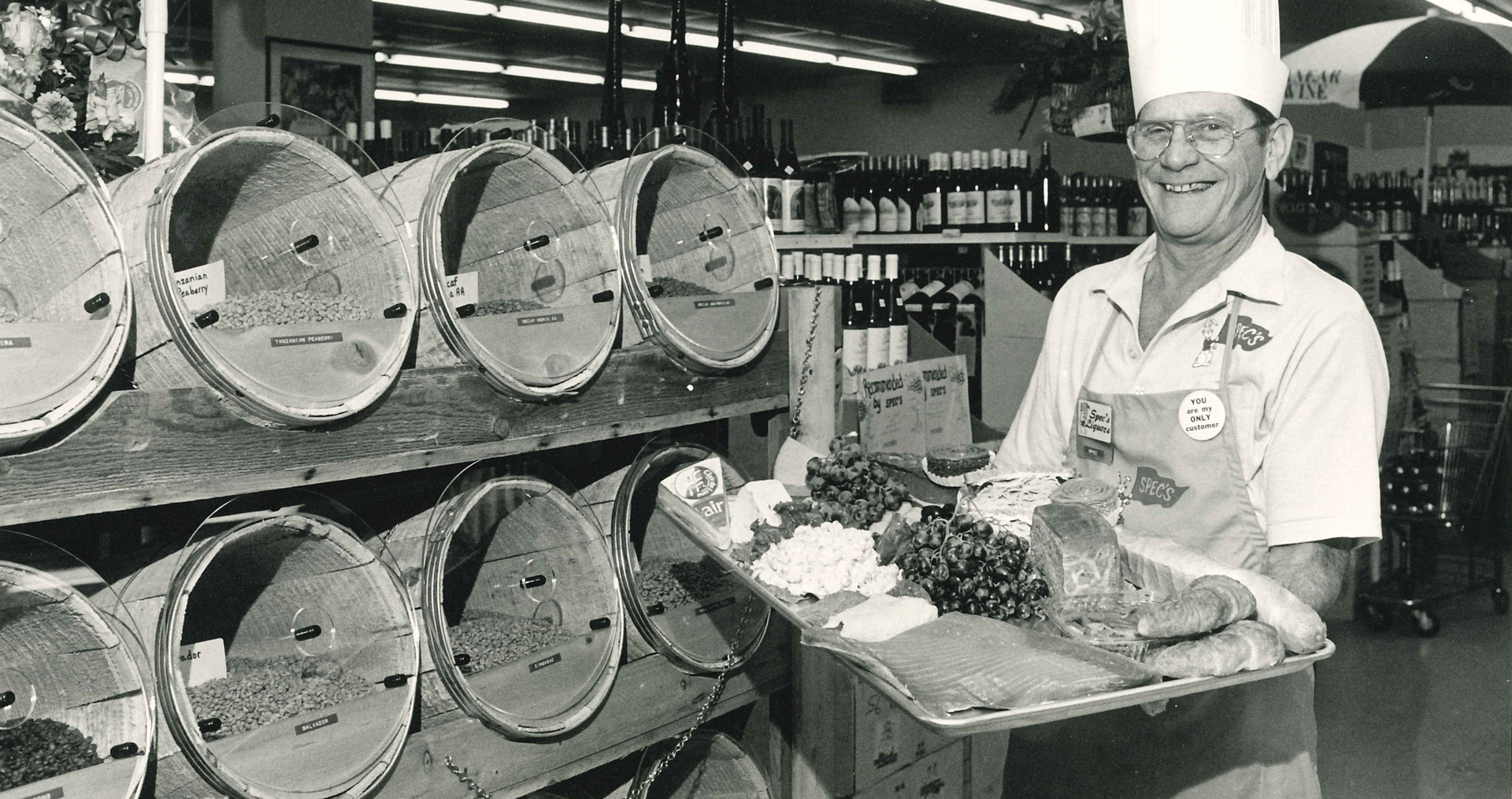 Spec's Introduces Po' Boy Sandwiches and Gourmet Foods
Spec's entered the food business in the late '80s with po' boy sandwiches, crackers, and cheese to satisfy customers' requests. It was only the beginning of what was to become a huge selection of gourmet items from all over the world.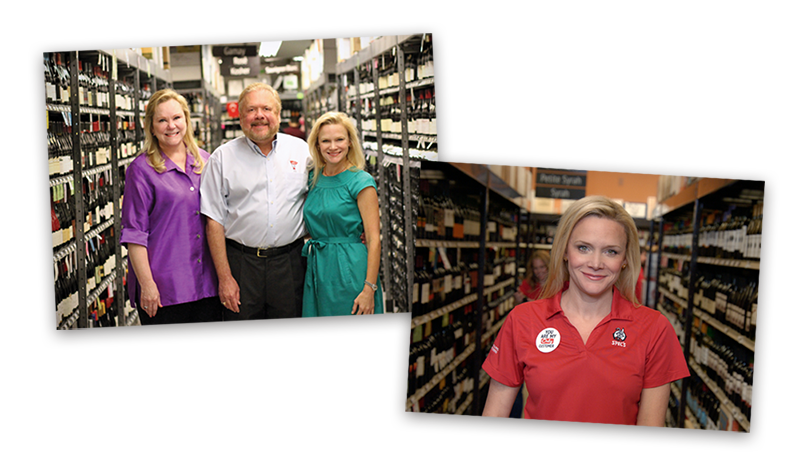 Lisa Rydman Joins the Family Business
In 1995, third generation family, Lisa Rydman, joins the Spec's team. She is a primary component in operations and proud to be part of a historic family business.
Spec's Expands Throughout Houston
Spec's phenomenal growth now includes 24 stores and 475 employees all over the Greater Houston area.
Lindy and John Rydman Win Ernst & Young's "Entrepreneur of the Year" Award
Spec's phenomenal growth now includes 24 stores and 475 employees all over the Greater Houston area.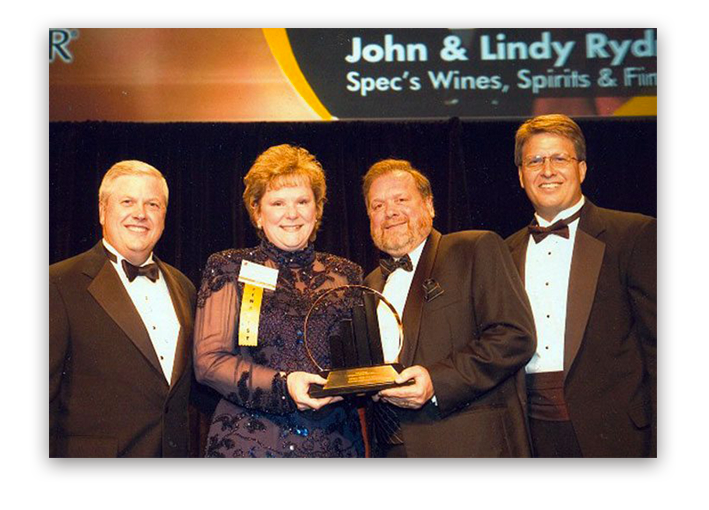 Spec's Arrives in Austin and Beyond!
What a capital idea for expansion! Spec's opens three stores in the Austin area. Spec's then expands to San Antonio, Killeen, El Paso, Dallas, Fort Worth, Lubbock and all across Texas within the next few years!
Vintage Virtuoso 20th Anniversary
Spec's Charitable Foundation hosted their 20th Annual Vintage Virtuoso event that has raised more than $3.5 million dollars in support of the Houston Symphony's education and community programs.
Spec's Celebrates 55th Anniversary
For 55 years, Spec's has been your Texas go-to for good times and gourmet foods. Now, with more than 100 stores across Texas, and more on the way, we're bringing savings and selection to every corner of the Lone Star State.
Our mission is to keep everyone in good spirits by offering an inviting, fun place where all are welcome, important and appreciated.