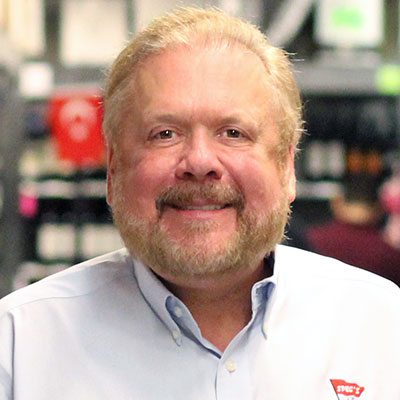 John Rydman
President/Owner
I joined Spec's in 1971 with my wife and second-generation family member, Lindy. I had to learn the business from the ground up, and by 1974 we introduced the largest selection of wines in Houston. Our goal is to serve you better in everything we do.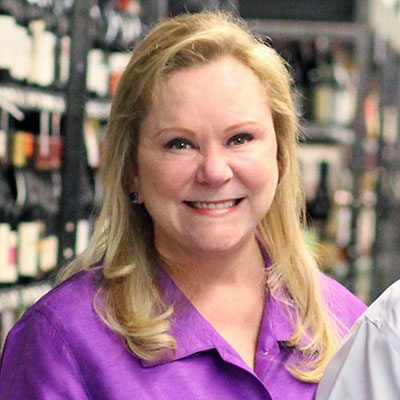 Lindy Rydman
Second Generation Family Owner
I've been dedicated to serving Spec's customers ever since I joined my father's business in 1971. Now with almost 200 stores in Texas, I think my dad would be proud of our efforts… although he might be disappointed that we no longer wear roller skates inside the store like he did!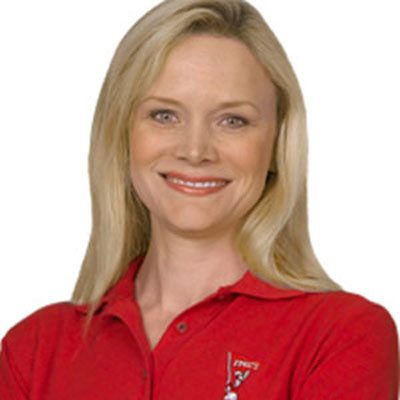 Lisa Rydman
Third Generation
As the granddaughter of Carroll 'Spec' Jackson, I am extremely proud to be third generation family. I handle all of Spec's charitable giving as well as all marketing and advertising. I joined the family business in 1995 and have loved every minute since, especially seeing the good our charity work has done for Texans in need.
Steve Moore
State Operations Manager
A member of the Spec's family since 2009, Steve's passion is searching out new ways to improve our selection and enhance each guest's experience. "I do whatever it takes to make sure Spec's is a great place to be—for customers and co-workers. We have the best team anywhere and we take pride in providing an amazing array of products and services."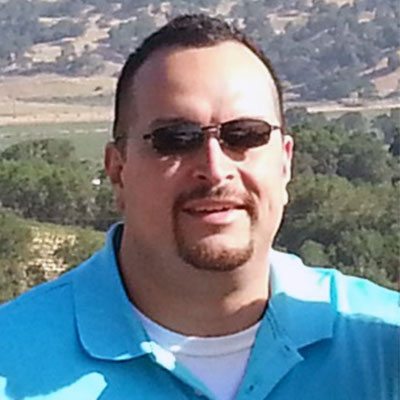 Mike Garcia
Director of Human Resources
I've been the Director of Human Resources at Spec's for over 5 years. I love that there are so many people who are supremely dedicated and exceptionally loyal who work at Spec's. I am proud to be part of this team and family. Also, I own a dog whose full name is Toro Biggio Bagwell Olajuwon Garcia.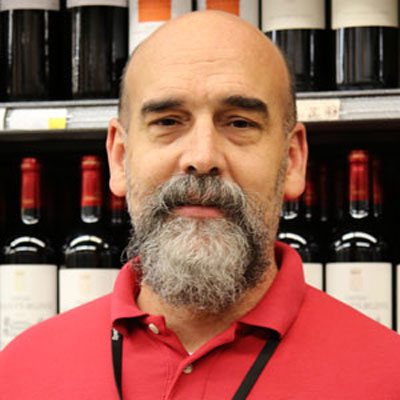 Bill Coates
Wine Consultant
I've been a Wine Consultant at Spec's for over 30 years. My goal is for each customer to leave with what they need, while feeling comfortable, satisfied and happy. I provide a personal shopper experience, and help customers with everything from party planning, wine pairings, choosing the perfect gift, and building and stocking wine cellars.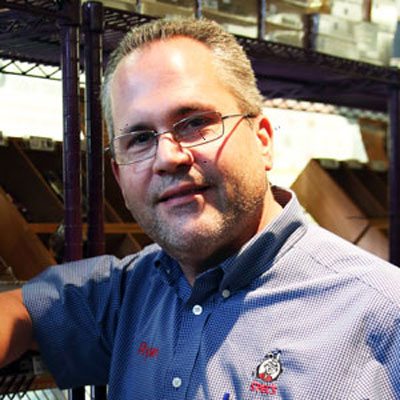 Ryan Holder
Cigar Expert
I've been in the cigar industry for over 20 years, traveling and learning about cigars and their production. I started with Spec's 16 years ago as the District Manager and Tobacco Buyer. I love talking with customers and teaching them about cigars. I also enjoy shooting sporting clays and spending time with my family.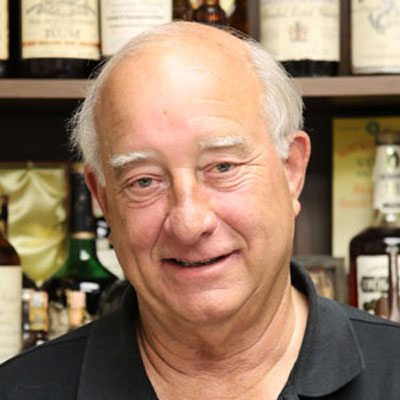 Jim Detmore
Spirits Buyer
After being in the industry for over 35 years, I have extensive experience and knowledge about scotch, bourbon, gin, vodka, liqueurs, tequila, cognac and brandies. It is my responsibility to seek out new brands and make sure Spec's has the most varied, extensive selection available.
Dawn Hilty
Director of Real Estate
I have worked in retail real estate for several years handling site selection, lease negotiations and asset management.  I am very proud to be a part of this amazing family business and I look forward to expanding the Spec's brand!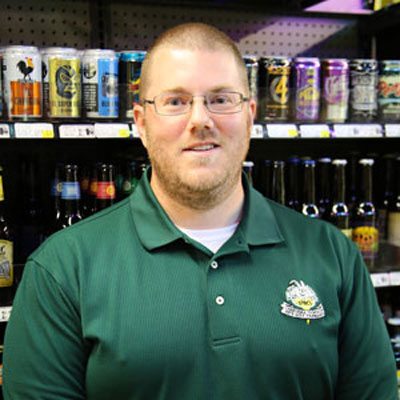 Justin Cody
Craft and High-End Beer Buyer
I've been working with Spec's for eight years and have enjoyed being a part of the craft beer revival. It is my responsibility to ensure that our stores are kept up-to-date on all the latest beer trends and newest products. I've always had an interesting obsession with beer, from collecting vintage cans to commissioning artists to paint bottle portraits of my favorite beers.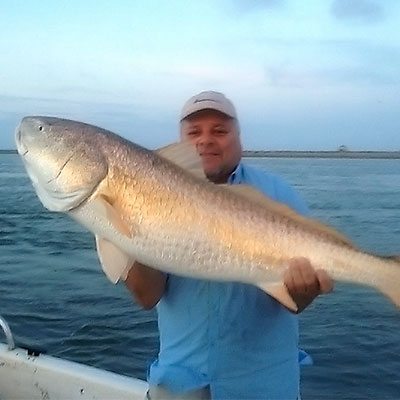 Oscar Sicola
Beer Expert
I'm the Senior Beer Expert with a focus on customer service and domestic beers. I've been with Spec's for over 22 years and in the beer industry for 33. I love getting to meet and learn from people around the world who share my love of beer, especially customers. I also have a knack for fixing things that shouldn't be fixed.
Peter Gryska
Food Buyer
Originally from the Boston area, I got my start in the food industry as a commercial fisherman off Cape Cod. I moved to Texas, earned my MB at UT and developed my passion for Texas foods and artisanal producers. It's thrilling to be a part of the Spec's family and sharing my love of gourmet foods with customers!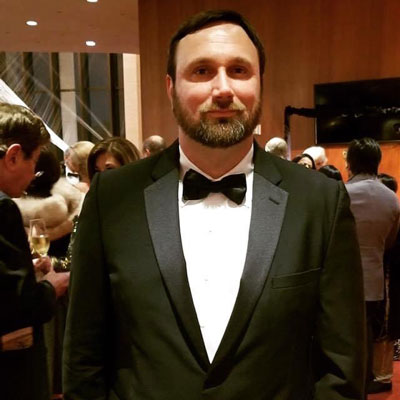 James Barlow
Wine Buyer
I have been working with Spec's in various capacities for over 15 years. I have had the pleasure to watch the expansion of the company and build upon my career with its growth. I have continued my hunt for knowledge through my career by becoming a Certified Wine Educator, Certified Specialist of Spirits, and Certified Sommelier. I have also had the extreme pleasure to become…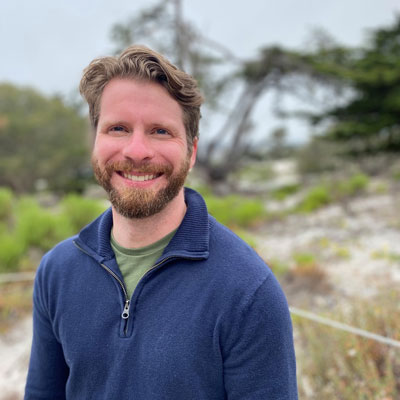 Tom Dobson
Wine Buyer
I caught the wine bug after studying abroad in France during my time as a Political Science/French student at Texas A&M University. After starting with Spec's in January 2010 in College Station, I moved to Dallas to facilitate new store openings, then took over French and Italian category management for the company. I am now based at the Midtown location.