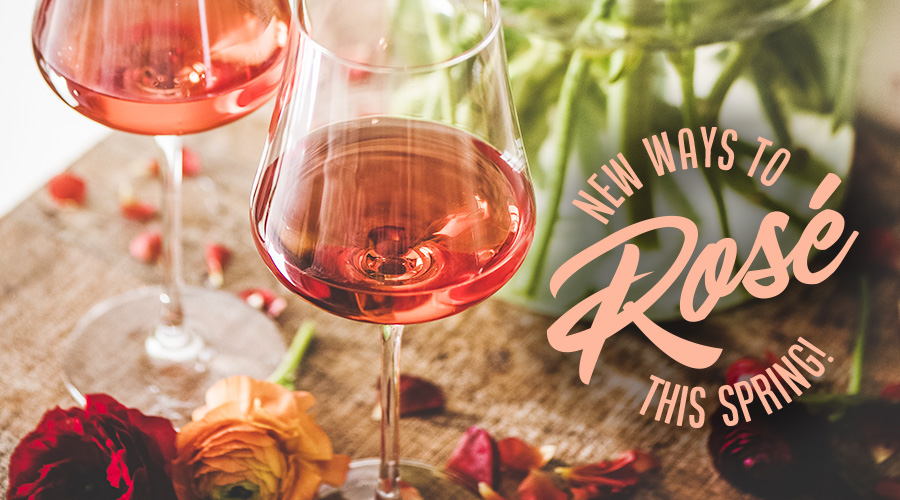 The days of judging a wine by its container are long gone.
With that in mind, let's focus on rosé and the myriad ways one can enjoy this delicious beverage! A glass bottle may not always be welcome at certain places like the beach, the pool, the river, etc. But a can allows you to bless any place with rosé grace! But even cans have their limits as you well know if you enjoy tubing Texas rivers, and that's just one of the many reasons for rosé to come in a box! A box of rosé is also perfect for any event that involves a long walk or hike to get to as 99% of the weight is just wine.
Now, let's check out some of our favorite rosés in various containers so you have a top pick for any occasion!
Inside The Box
Black Box Wines Rosé is light and suitably fruit-forward, leading to a distinctively dry finish. Experience a crisp and refreshing rosé with enticing aromas of fresh strawberry, watermelon, and crisp white peach.
Bota Box Dry Rosé is not sweet. That's what you get with this rosé – a refreshing, delicately pink wine that offers crisp, dry, perfectly ripe flavors of raspberries, wild strawberries and grapefruit zest.
Dance to the delicious notes of this unique Spanish rosé! A symphony of ripe cherries, wild strawberries, and accents of wild berries that will resonate with any wine lover. The box offers 3 liters with a tap on the side that will preserve all its taste, and properties for weeks!
Yes You Can Can Can!
This lovely pink wine is perfect for the soaking up the sun in the great outdoors. Crisp and fresh with enticing aromas and flavors of fresh-cut flowers, strawberries, watermelon, and white peaches.
With notes of golden raspberry, kiwi, and rose blossom, this unpretentious, drinkable, and travel-ready rosé is ready for anything.
Babe is a light sparkling rosé that is built for summer with notes of honeydew, cantaloupe, and earthy undercurrents. It's viscous and rich enough to enjoy with fried foods or summer staples like burgers and hot dogs.
Spring in a Bottle!
Crafted in the heart of Italy, La Marca Prosecco Rosé sparkles with lively effervescence. Offering bright, crisp fruits with sparking notes of fresh-picked citrus, honeysuckle, peach and pear, blending with hints of ripe red cherry, raspberry, and wild strawberry.
Fleurs de Prairie is a pale salmon color, with delicate flavors of red fruit and lemon, and a subtle note of tropical fruits on the finish. Its bright, refreshing acidity makes it a perfect companion with a meal or as an aperitif.
This French dry rosé is classically pale with aromas of strawberries and rose petals followed by elegant red berries for a delicious and elegant wine that's fresh and smooth on the palate leading to a long dry finish.
This rosé greets you with flower blossom notes followed by strawberry and bright watermelon flavors, combined with hints of floral honey spice. Watermelon candy followed by a lush but bright red berry mid palate comes together in a long creamy finish. Partner with your favorite salad picnic fare for a beautiful afternoon.
A pastel, salmon-colored wine that asserts itself charmingly on the nose with agreements of dried fruits, bonbon, and hazelnut. Complex and balanced with touches of curvature, this rosé has a long finish with aromas of cherry.
This wine has a soft attractive pale pink color. The aromas are of fresh fruits like cherries and strawberries with notes of lilacs. Delicate and fresh on the palate with flavors of violet and red fruits. It has a fresh bright finish.