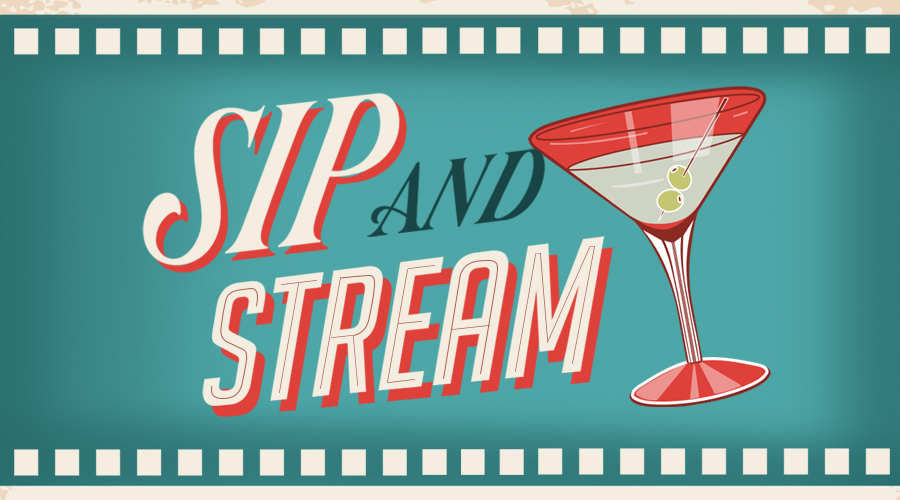 We hope week 5 in our Sip & Stream series finds you well! This week we're bringing back some old favorites and a new classic that's sure to pass plenty of time.
Downton Abbey • Amazon Prime
A six-season period drama that focuses on the lives of the Crawleys, the aristocratic family who lives in Downton Abbey. The series takes as its starting point actual historical events, including the sinking of the Titanic, and the assassination of Archduke Ferdinand, then filters them through the characters' reactions. The drama ensues as the characters try to navigate their rapidly changing, post-Edwardian world into the roaring 20's.
Pair it with: Period themed cocktails
The Dowager Countess Cocktail
Cheers to the sassy Dowager
Ingredients
Directions
In a cocktail shaker filled with ice, combine the gin, sweet vermouth and Fernet Branca.
Stir until chilled, then strain into a coupe glass.
Top with club soda
Run the skin-side peel of the orange along the glass and twist to express the oils.
Drop into the glass and enjoy your fancy self.
Lady Edith
Sour and sweet like the character Edith
Ingredients
Directions
Add the grapefruit juice and sloe gin to a flute.
Top with champagne.
Stir and serve.
Justified • Hulu
Deputy Raylan Givens (Timothy Olyphant) has his own, Wild West-style methods of upholding justice, putting him at odds with the criminals he hunts and with his bosses in the U.S. Marshals Service. And an incident prompts his reassignment to the Kentucky district where he grew up. The character is based on one created by author Elmore Leonard in several books and short stories.
Pair it with: Manly western drinks
Wild Wild West
Because even tough guys have a sweet side
Ingredients
Directions
Shake the whiskey, peach schnapps and cranberry juice in a cocktail shaker with ice.
Strain the contents of the shaker into an ice-filled lowball, or old-fashioned glass, and serve.
Kentucky Mule
Location themes are always best
Ingredients
Directions
Add the bourbon and lime juice to a Moscow Mule mug or a highball glass.
Fill the mug or glass with ice and top with ginger beer.
Add mint sprigs for garnish.
The Irishman • Netflix
A mob hitman Robert De Niro recalls his possible involvement with the slaying of Jimmy Hoffa (Al Pacino). Featuring an all-star cast directed by Martin Scorsese.
Pair it with: Italian wine and a Detroit cocktail
Sicily is known for its warmth, but the island's interior—where Feudo Arancio's vineyards are—also sees cold nights, giving this lush red a firm spine of acidity in addition to its sweet blackberry fruit.
Detroit Athletic Club
A location themed cocktail made with Irish whiskey
Ingredients
Directions
Stir all ingredients with ice.
Strain into a chilled glass, garnish by floating a thin lemon wheel on top.
Enjoy!