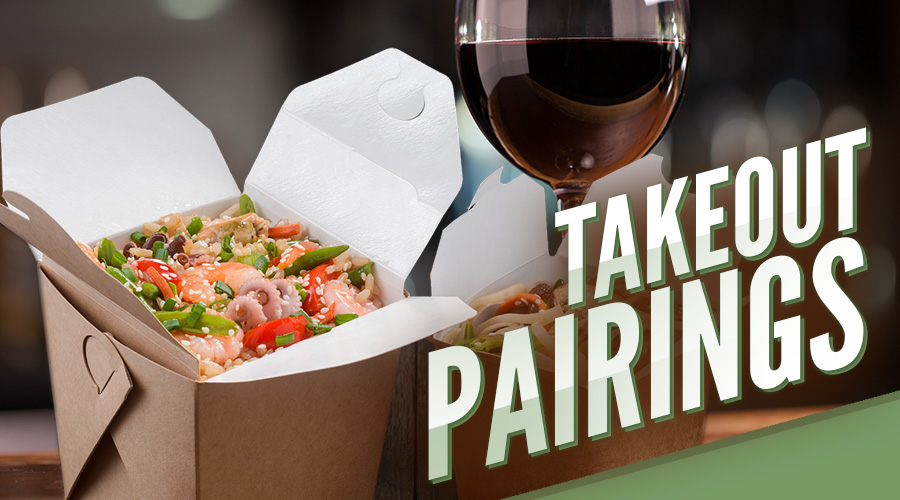 2020 will be known as the summer of takeout. Restaurants across the country have been serving up their meals for takeout and if you've found yourself looking for a drink menu you're not alone. Having a drink that compliments your order just makes the meal. It takes it from food in a box to…fancy food in a box? Pairing your meal with a glass of wine, the perfect beer, or a fresh cocktail elevates a takeout order to an almost restaurant quality experience at home.
Checkout some of our favorite summer discoveries and get the plastic utensils ready for some highfalutin dining!
Burgers
A Cabernet Sauvignon is an excellent choice for a big, juicy burger. If you prefer whites, a buttery Chardonnay does a great job standing up to this rich dish.
A hoppy IPA cuts the fat of a burger perfectly and refreshes the palate after each bite.
Mexican Food
Meatless cheese dishes – A light and smooth Chenin Blanc is subtle enough to not overpower delicate cheese flavors
Beef dishes – Amber beer or a young Rioja will stand up to the peppery, rich flavors.
Tacos, tostadas and dips like guacamole and salsa fresca – margarita, wheat beer, hard seltzer offer a crisp and refreshing counterpoint to the bright citrus flavors.
Chinese Food
Overall – The semi-sweetness of a Riesling is always a nice accompaniment to most flavors found in Chinese food.
Spicy dishes – Saison beer with its lemon characteristics and earthy peppery notes, a good choice for spicy and garlicky Sichuan dishes. Syrah's dark and mellow red wine will complement the spicy sweetness.
Sesame dishes – Mai Tai: Dark rum and orgeat taps into the rich, toasty, nutty, sweetness of the chicken glaze while the citrus brightens the dish with acid
Rich dishes – Malbec's richness works well with equally rich dishes.
BBQ
A rosé with its crisp coolness is an excellent balance for the heavy, smoky flavors of barbecue. Or try a Rosé mead for a fruity, light, and dry compliment.