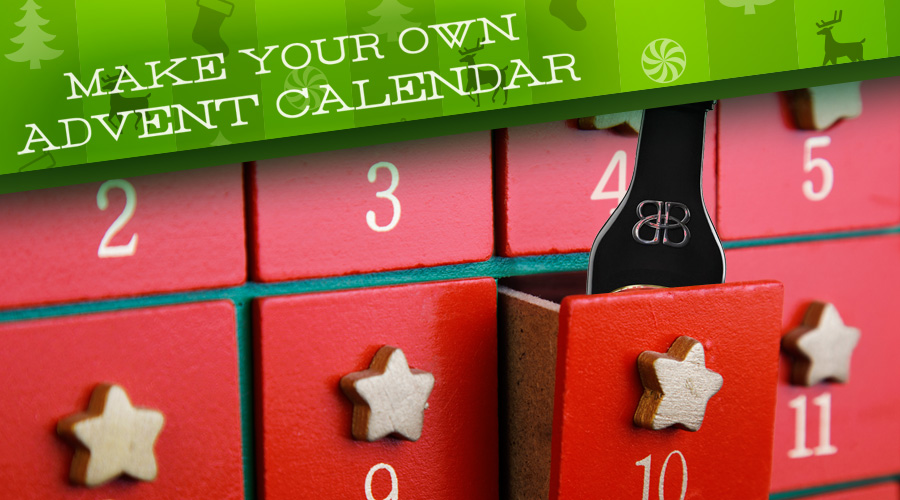 Cheers to the Season! DIY Alcohol Advent Calendar
It's hard not to notice Christmas is coming even as early as the beginning of November, so you don't technically need an Advent calendar to remind you but getting to open a little prize is a joy in and of itself! We know it as a calendar with little chocolates hidden behind paper doors that you get to eat every day until Christmas, but what is Advent and where did the calendar come from?
What Is An Advent Calendar?
Advent is the period beginning four Sundays before Christmas and ending on December 25th. Historians estimate that Advent, which derives from the Latin word for coming, has been celebrated since the 4th century. Originally, the period was a time for converts to Christianity to prepare for baptism, but it's now more commonly associated with the anticipation of the anniversary of Christ's birth on December 25. The Advent calendar can be traced back to the mid-19th century, when German Protestants made chalk marks on doors or lit candles to count the days leading up to Christmas.
There are dozens of Advent calendars to choose from and all have unique prizes inside, but at Spec's we understand some prizes may be more motivating than others! Check out our guide to making your own Advent calendar with mini liquor bottles and get warmed up for Christmas!
Supplies
24 toilet paper rolls OR poster board cut and taped into rolls
tape
wrapping paper
cupcake liners
Sharpie
stickers or felt stick-ons
25 mini-bottles of alcohol
When it comes to the mini-bottles of alcohol, you can mix it up with straight alcohol and liquor-filled chocolates for a sweet treat. VSC liquor-filled chocolates are a great choice!
Directions
Drink one (there's a reason you got 25 when you only need 24!)
Paint or wrap toilet paper rolls in colorful paper OR just gather up the 24 paper rolls you made.
Tape or glue 6 rolls in a row – you'll have 4 sets of 6. Then, stack the rows and glue or tape together.
Once all 24 are connected wrap the rolls like a present keeping the front side open.
Fill each tube with a little bottle of alcohol and/or a piece of chocolate.
Write the numbers 1-24 on the stickers, attach to paper cupcake liners and cover the front side of the Advent Calendar with a numbered cupcake liner in each open spot.
Spec's has a vast selection of mini bottles to choose from, so whatever your preferred spirit may be, we've probably got it in the little 50ml size.
Here are just a few unique liquor recommendations to help get you started!