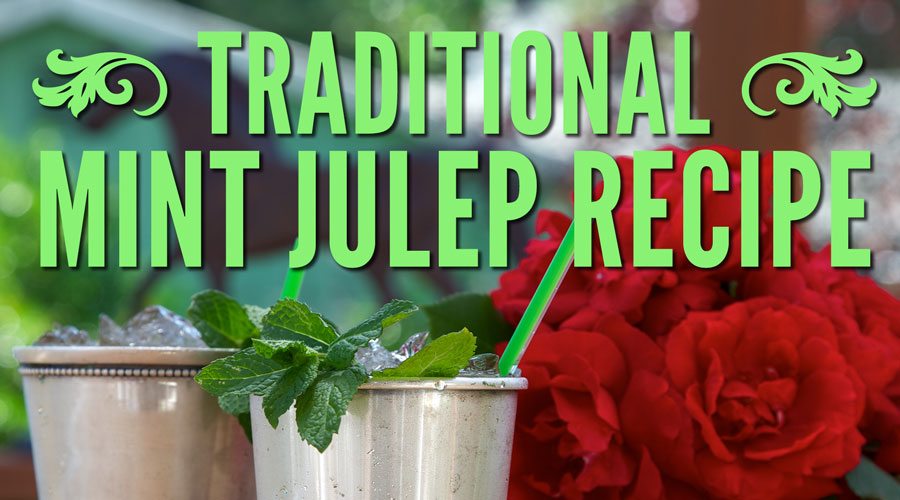 This Classic Mint Julep Recipe is in Mint Condition
Tomorrow is National Mint Julep Day! Nothing says summer in the South better than enjoying an ice-cold mint julep on the porch. While the history of the bourbon-based drink is a bit fuzzy, it appears in literature as early as the 1780s.
The word "julep" refers to any sweet drink, particularly one used to take medicine. You can enjoy a julep with any liquor as the base, but the mint julep was popularized in the South and so naturally, it uses bourbon whiskey.
The mint julep is most commonly associated with the Kentucky Derby. Each year, nearly 120,000 mint juleps are served at Churchill Downs over the two-day event. During the derby, Churchill Downs has also been known to sell ultra-premium, custom-made mint juleps that sell for $1,000 each!
But don't worry… you don't have to spend $1,000 to celebrate. Just try the classic mint julep recipe below!
Classic Mint Julep:
2 ½ oz bourbon
2 tsp water
1 tsp powdered sugar
3 mint sprigs
Mint sprig for garnish
Muddle mint, sugar and water in a glass and fill with ice. Add bourbon and garnish with a mint sprig.