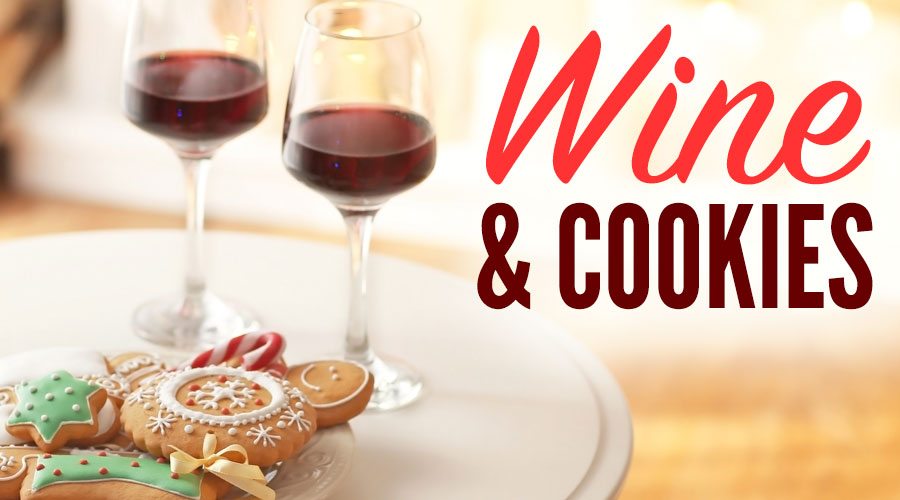 Holiday Cookie & Wine Pairings
Poor Santa Claus. All that work squeezing himself down every chimney, and what does he get rewarded with? Cookies and milk. Now we don't have anything against dairy, but we believe that if you're going to enjoy a cookie, the right wine will produce a much more gratifying pairing option.
Stock your cookie jar with your favorite holiday treats, then pop in to Spec's to pick up one of the following wines to enjoy it with. (And if you want to stay on Santa's nice list for life, try leaving a few of the pairings out this Christmas Eve!)
Snowball Cookies & Pinot Grigio
Pinot Grigio brings out the subtle nutty flavor in buttery snowball cookies.
Chocolate Chip & Cabernet Sauvignon
The chocolate chips go great with a Cab. If it's dark chocolate, even better!
Fudge Crinkles & Zinfandel
The decadent mocha of a fudge crinkle pairs excellently with the ample, and generous flavor of a Zinfandel.
Butter Cookies & Chardonnay
The hints of vanilla and butter in a good Chardonnay complement this buttery treat.
Gingerbread & Riesling
The spice in a gingerbread cookie will seem to dance harmoniously with the semi-sweet tang of a Riesling. Also try a sauternes.
Snickerdoodles & Muscat
The medley of sweet butter, vanilla and the generous sprinkling of cinnamon and sugar will mesh well with Muscat; a sweet wine with spice, white flowers and grape. As an alternate try Maderia.
Oatmeal Raisin & Shiraz
Syrah pairs well with savory and salty flavors. That's why an oatmeal raisin is a great pick. Another option is a port.
Shortbread Cookies & Champagne
Both are light on the palate and just sweet enough to make an irresistible match.
Soft Molasses Cookies & Pinot Noir
Rich and soft, this cookie pairs well with the high acidity and black cherry and currant in a Pinot Noir.
Sugar Cookies & Prosecco
A Christmas essential, sugar cookies have a softer taste, and you'll find they make an excellent partner to the playful sweetness of a Prosecco. As an alternate, try a moscato.