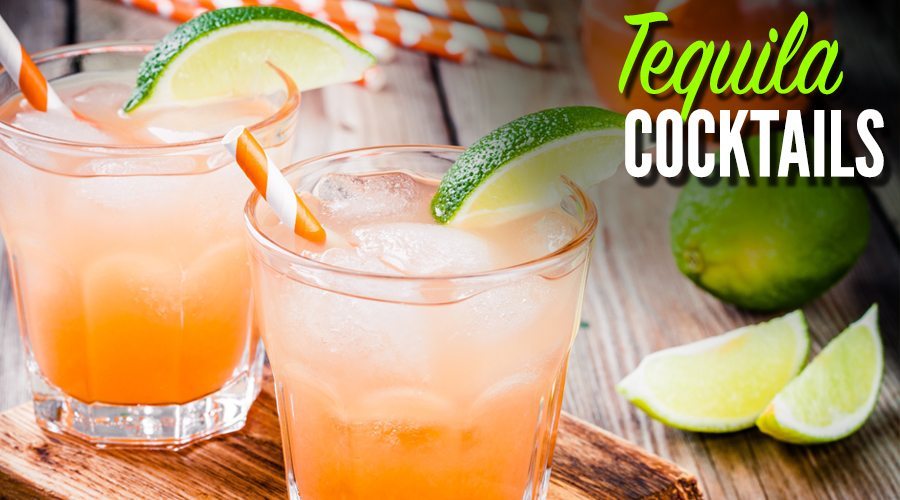 Tequila and the summertime. They just belong together, don't they? Mix up any one (or more) of these tequila cocktail recipes and you're sure to beat the summer heat. Before you begin, head to your nearest Spec's so you can stock up on some agave goodness.
¡Viva tequila!
Spicy Margarita
Ingredients
3 slices of muddled red peppers
2 parts tequila
¾ cup Cointreau
½ tbsp lime juice
½ tbsp simple syrup
A pinch of cilantro
Directions
Combine all ingredients in a shaker and then pour into a glass with ice.
Garnish with a slice of red pepper.
Blackberry Sage Tequila Smash
Ingredients
1 oz grapefruit juice
3 large blackberries
8 sage leaves
2 tsp sugar
Directions
In a large cocktail shaker, muddle blackberry, sage, & sugar. Add the tequila, grapefruit juice & crushed ice. Shake it up!
Then pour into a rocks glass. Garnish with sage and serve. But if pulp isn't your thing, strain into glass over crushed ice.
Ginger Beer Margarita
Ingredients
Directions
Line rim of serving glass with salt and set aside.
Add tequila, simple syrup, ginger beer and lime juice to a large glass or cocktail shaker with 1/2 cup ice. Stir it up vigorously!
Pour liquid (reserving ice) into serving glass with a few ice cubes. Garnish with a lime wedge. Serve and enjoy!
Chimayo
Ingredients
1½ oz tequila
1 oz unfiltered apple cider
½ oz lemon juice
1/4 oz crème de cassis, like Dekuyper
Apple slices for garnish*
Directions
Build the ingredients in an old-fashioned glass filled with ice. Stir thoroughly.
Garnish with apple slices. *To prevent apple slices from yellowing too quickly, quickly dip them into lemon juice and shake off excess.
Lemon Margarita
Ingredients
1½ oz (45ml) lemon juice
2 oz Tequila
¾ oz simple syrup
A dash of orange bitters
Directions
Place lemon juice, tequila, simple syrup, and bitters in an ice filled cocktail shaker and shake vigorously. Place a few ice cubes into a glass.
Strain the cocktail into the glass and enjoy!