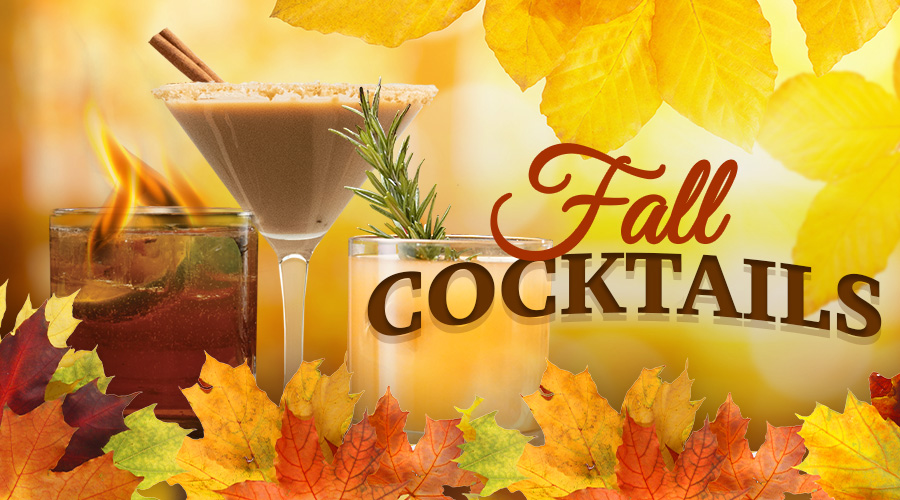 There's just something about autumn that makes you want to throw on a chunky sweater and sit out by the fire pit with a seasonal cocktail in hand. Maybe it's the cooler temps or maybe it's our inner caveman drawn like a moth to the flames but sitting outside by a fire (without sweating) is kind of the perfect experience.
To help get you out there we've collected four of our favorite fall cocktails.
Campfire Margarita
Ingredients:
Directions:
Fill a glass with ice and add the rosemary and agave nectar to a cocktail shaker.
Muddle the rosemary then add the tequila, grapefruit and lime juices, and ice to the shaker.
Shake and strain into your glass. Garnish with a sprig and enjoy!
Whiskey Ginger
Ingredients:
Directions:
Fill a highball glass with ice, pour the whiskey into the glass and top with ginger ale and lime.
Pumpkin Pie Martini
Ingredients:
Directions:
Combine all ingredients in a shaker with ice.
Rim martini glass with crushed graham crackers.
Add shaken drink to martini glass and garnish with a cinnamon stick.
Maker's Mark Honey Sparkling Cider
Ingredients:
Directions:
Shake all ingredients except cider.
Strain onto large ice cube in a rocks glass.
Top with sparkling cider.
Garnish with apple slice.