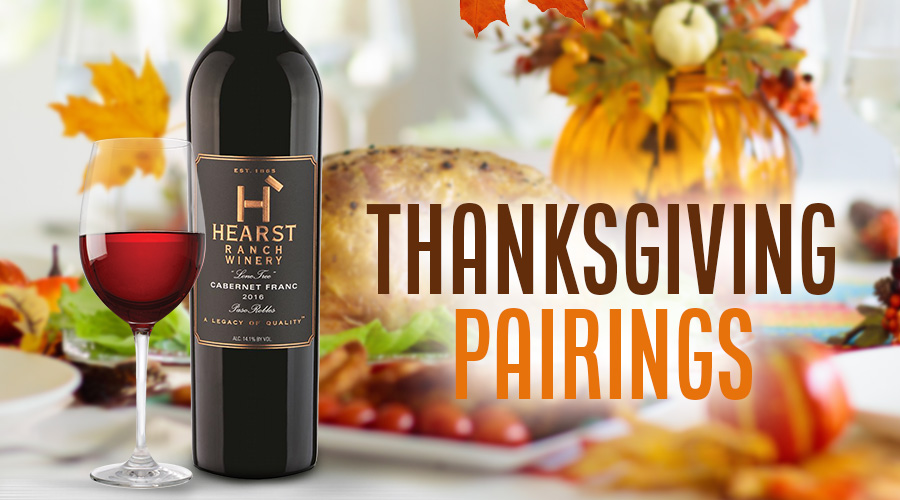 Thanksgiving is almost here and that means the holiday stress is just starting to peak. We're going to take care of that with some wine pairing tips you and your guests will be grateful for!
Here are a few ways to go about this:
One White, One Red
A good and simple strategy for Thanksgiving wine is to select a very good white and a very good red, offering your guests their choice.
For reds, look for soft tannins that will yield to and blend with your dishes, like Pinot Noir, Syrah, a Cabernet Franc, Merlot, Beaujolais Nouveau or a (more expensive) Beaujolais Grand Cru will delight most red wine lovers without overpowering lighter turkey flavors.
For a white wine, look for a wine with well-balanced acidity. Sauvignon Blanc, Riesling, Gewürztraminer, an unoaked or low-oak Chardonnay, or Viognier are all good choices for those who prefer traditional white wines. Non-traditional white wines that will work nicely are Albariño and Grüner Veltliner.
Wine By The Dish
Two Glasses, Lots of Wines
Place a glass of white and red at each place setting (this may require you to pick up a little extra stemware). Then place on the table several bottles of different wines, all styles and colors, and let your guests try their own pairings throughout the meal. The first bottle empty is declared the best.
Some more tips for an enjoyable evening:
Cool the Reds: Chilling your reds — especially if they are the low-tannin, moderate-weight types — will focus their flavors and make them more refreshing.
Never Run Out: Always have the equivalent of least a bottle per person ready to pour as this is a bountiful holiday.