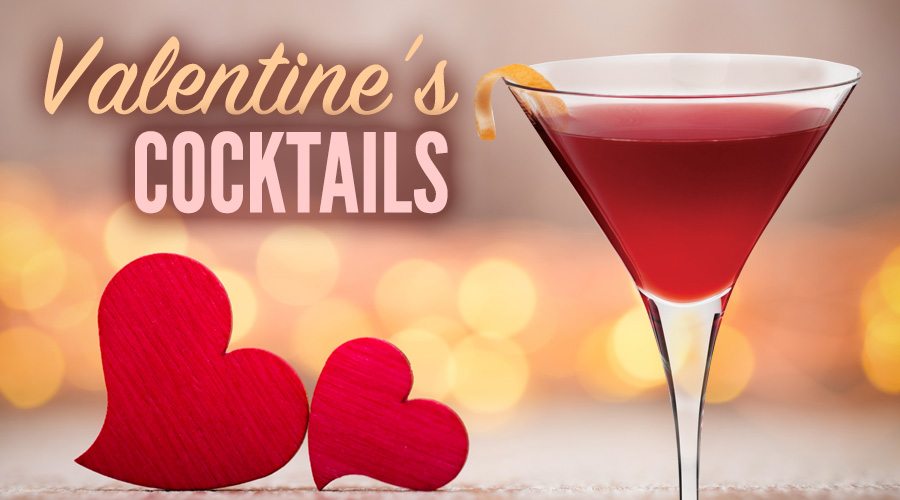 Love At First Sip! – Valentine's Day Cocktail Recipes
"Love is a many splendored thing — love lifts us up where we belong — all you need is love!" – Moulin Rouge!
To celebrate the most amorous day of the year, we've collected some festive drink recipes you'll fall head over heels for. Swing by Spec's, and pick up the ingredients you'll need along with some Godiva chocolates or specialty truffles, and get ready to woo your sweetheart.
Kiss and Tell
Ingredients
Directions
Shake the ingredients with ice and strain them into a martini glass. Spear maraschino cherries for garnish.
The Love Bite
Ingredients
1 oz orange liqueur
1 oz cream
Directions
Pour the cherry liqueur into a cocktail glass. Layer on the orange liqueur. Top it with a layer of cream. Serve and enjoy!
St. Valentine
Ingredients
1½ bourbon
1 oz Campari
1 oz sweet vermouth
Cherry for garnish
Directions
Fill a mixing glass with ice and pour in the ingredients. Stir for 15-20 seconds, and strain the mixture into a cocktail glass. Garnish with a cherry.