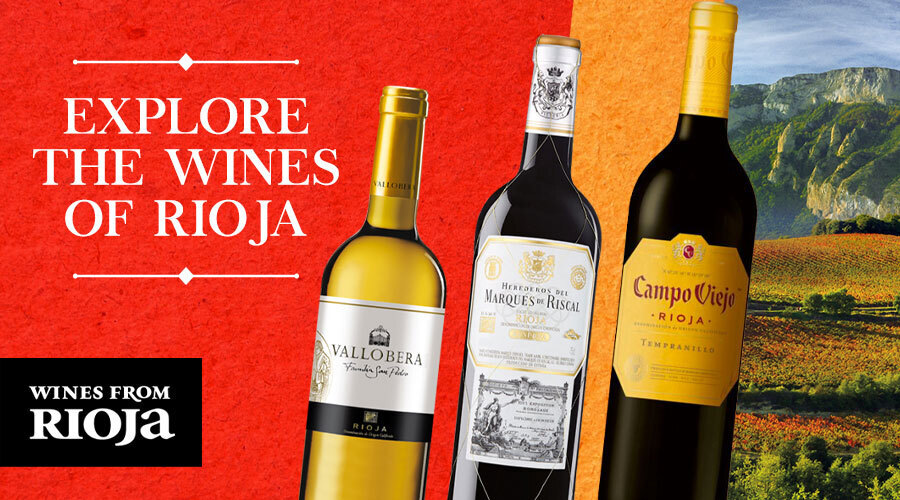 Wines From Rioja – The Perfect Holiday Companion!
With a myriad of dishes served during the holidays, there is no better accompaniment to a meal – or finer gift to give – than an exquisite wine from Rioja.
These vibrant wines offer unmatched versatility. Excellent conditions for vine cultivation allow for a multitude of wine styles – this variation rivals almost any other top region in the world. Rioja wines are standouts due to a diversity of climate, landscape, soil type and grape varieties.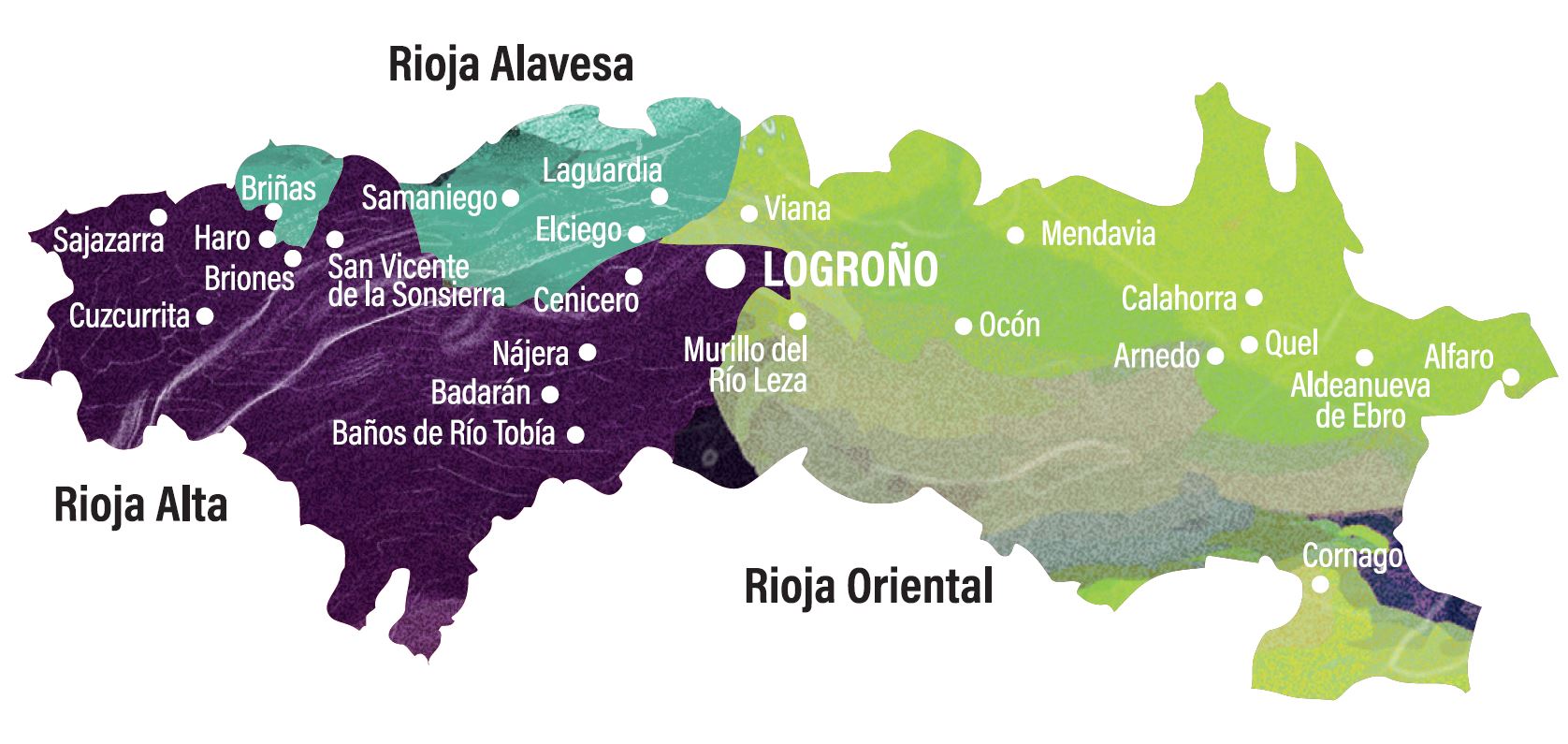 Rioja Sub-Zones
Rioja has three distinct sub-zones: Rioja Alta, Rioja Alavesa and Rioja Oriental. Wines are often a blend of grapes from multiple zones, but producers are also allowed to further define the provenance of their wines by specific zone (Vino de Zona), more specific municipality (Vino de Municipio) or über-specific single vineyard (Viñedo Singular) designations.
Differing soil types – including alluvials, ferrous clays and calcareous clays – as well as extreme shifts in elevation and climate from one part of the appellation to the next contribute to the region's heterogeneous wine culture. While Rioja is best known for its red wines (close to 80% of all vineyards in Rioja are planted to Tempranillo!), there are some stellar whites produced here with Viura, Verdejo, White Tempranillo, Chardonnay, Sauvignon Blanc and other varieties, as well as some exceptional rose wines.
Espumosos de Calidad de Rioja
Rioja has an additional classification for sparkling wines called Espumosos de Calidad de Rioja; the category was officially implemented in 2019 and these wines will be more broadly available in the US in 2021. To be included, sparkling wines must be made in the Champagne Method (fermented in the bottle) and can be made in Brut, Extra Brut or Brut Nature styles.
One of the more appealing aspects to purchasing a Rioja wine is the simplicity in finding a great bottle among a sea of options. On the back of every bottle of Rioja, there is a quality control stamp (most commonly located under the back label):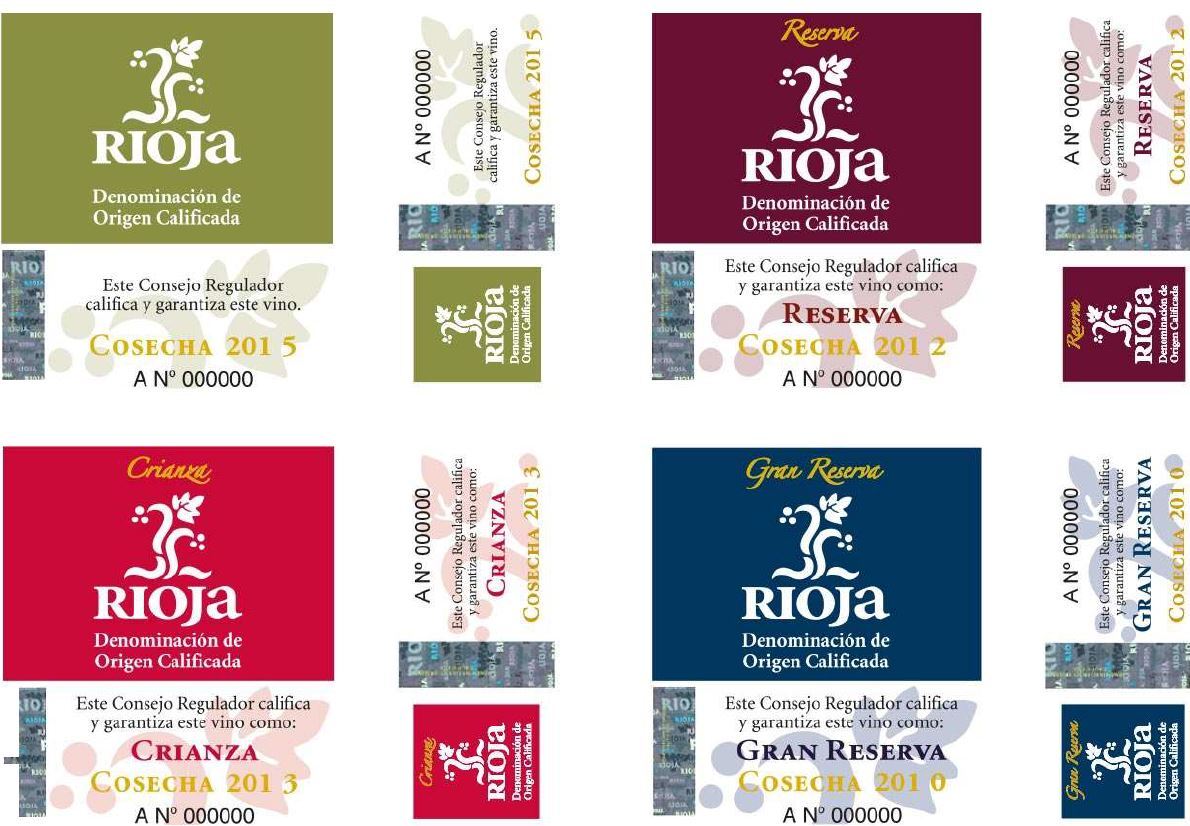 This tool was created by the Rioja Control Board to help consumers identify wines based on strict quality and age requirements. The green seal indicates a Joven wine that should be fresh and fruity; not all wines in this category are certified by the Control Board. Crianza wines (red seal) have spent some time in oak and a bit more in the bottle and have often started to gain some secondary flavors and depth. Wines designated with the burgundy colored Reserva seal have spent several years aging in barrel and bottle, and usually start to take on more of the earthy characteristics these wines are famous for. When a bottle is marked with the blue Gran Reserva stamp, it has spent a minimum of 5 years aging, two of which are in oak. At the end of the process, this wine develops an incredibly complex palette of aromas and flavors.
If you are looking for classic Rioja wines, these are four incredible options:
This holiday season, don't stress over tracking down the perfect bottle of wine.  Make wine shopping the adventure it deserves to be and explore a wine or two from Rioja!
Cheers!
Alan Dennis, Spec's Wine Buyer