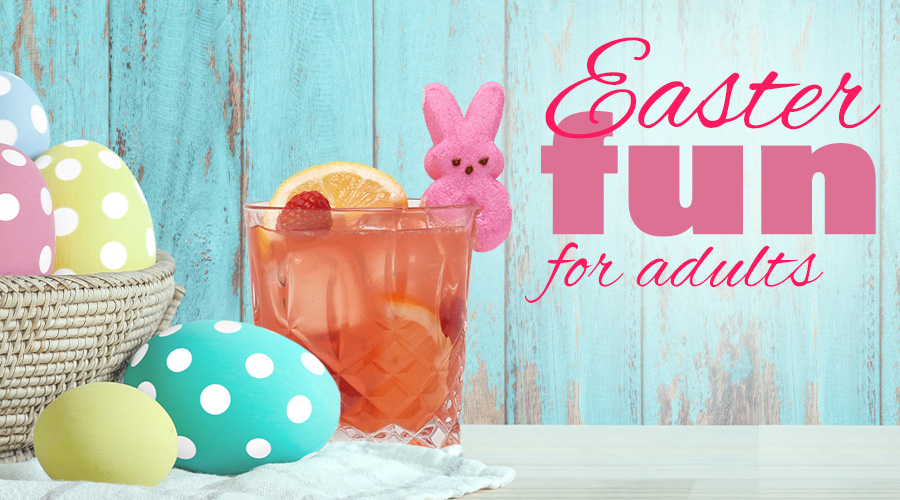 Coming up with things to keep the kids entertained during Easter has never been a problem, but what about activities for adults? Many of the things that work for kids can be easily adapted for adults. And, let's be honest, after all the food prep and decorating, you deserve to have some fun as well!
Check out some of our favorite Easter games you can play with adults of all ages!
Mini Wine Bottle Easter Egg Hunt
Single serving wine bottles make for the perfect treasure hidden inside your 21+ Easter eggs. You'll need larger Easter eggs which you can find at any Dollar Tree type store, and of course, the mini-wine bottles are at Spec's.
Easter Beer Hunt
It's your traditional Easter egg hunt concept but with the ultimate prize- BEER. Before your guests arrive type up a list of drinking game commands, i.e. "take three drinks" or "make someone take three drinks"- feel free to get as creative as possible. Each guest should bring a 6 pack of beer, the more diverse options the better! Tape the different drinking game commands to the beers that are brought and proceed to hide them around your yard or wherever the hunt will take place. At the end of the hunt your guests will all end up with a wide variety of beers to try as well as all different drinking commands on the beers they picked up.
Spirited Scavenger Hunt
Instead of randomly searching for eggs, you could set up a scavenger hunt with clues leading to mini liquor bottles with the end goal being to create an Easter cocktail. Pick your favorite recipe and put a letter at the bottom of each clue so when they find all the clues, they can decipher the cocktail. Be sure to include some pink food coloring for a festive flare!
Peeptini Cocktail
Not a game, but a rather entertaining cocktail based on the adorable Easter Peeps marshmallow treats!
Ingredients
Directions
Add a couple raspberries and a slice of lemon to the bottom of your glass and fill with ice.
Add the vodka, raspberry lemonade, and top off with Topo Chico.
Stir gently and garnish with a Peep marshmallow!