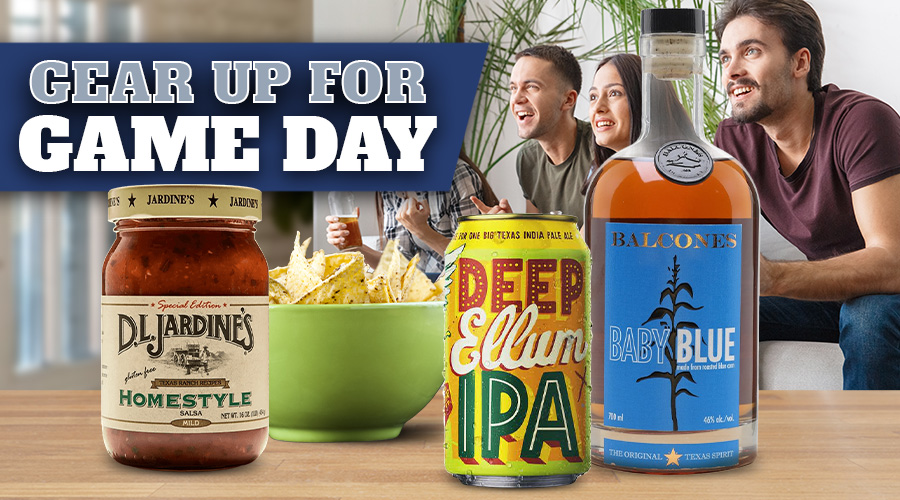 Nothing beats getting to actually attend a Dallas Cowboys football game, but sometimes you just can't make it, and that's when knowing how to host a game day watch party makes all the difference!
We've put together some of our favorite tips and ideas to ensure your gathering is low on work and high on fun!
Stadium Seating
Contrary to this section's title, we aren't encouraging you to build bleachers in your home! Rather, we want you to keep in mind how many actual seats you can fit in front of your TV. Nobody wants to be invited to a 3-hour event and then forced to stand in a corner trying to see the action. Adequate seating for everyone invited is one of the most important and often overlooked requirements for a great game day party.
Alcohol
Keep it simple. Quality trumps quantity here. If some guests want to BYOB, that's fine, but if it's up to you as the host, offering a couple of high-quality options will leave a lasting impression with your guests. We suggest having one light beer and one heavier/hoppier/specialty beer. We'd also suggest two liquor offerings like a good bourbon and vodka or tequila, depending on your preference. In fact, having a signature cocktail is an excellent way to minimize all the clutter that comes with everyone requesting their own cocktail.
Yuengling Light Lager offers a low abv and a balanced flavor profile of hops, malt and a crisp and satisfying finish.
Deep Ellum IPA is brewed in Dallas and loaded with American hops for a bitter punch. And with some over-the-top tropical fruit, citrus, pine and floral aromas and flavors, you've got one big Texas IPA, deserving of your game day.
Balcones Baby Blue Corn Whisky was the first Texas whisky on the market after Prohibition and is crafted from roasted blue corn. This rich and oily maize adds new sophistication to the corn whisky tradition while keeping the freshness and verve of classic American distilling.
Cowboyrita is the official cocktail of the Dallas Cowboys! Crafted with premium Hornitos tequila just like they serve at the Cowboy's AT&T stadium. This premixed cocktail offers a perfect balance between tequila, tart lime flavors and triple sec – and very little effort on your part!
Down Set Food
You'll want to serve two to three appetizers at the start of the game and one to two main dishes at halftime. You want the apps to last the first half and the main plates to carry through the second half.
Having a couple of dip options is a great way to keep guests interested with a variety of flavors.
Elki Smokey Garlic Mozzarella Dip is bright creamy and bursting with flavor.
Jardine's Homestyle Salsa is the classic restaurant-style salsa everyone loves.
Spec's Gourmet Sliders are the perfect halftime food. Highly portable and delicious!
Spec's Garlic & Herb-Roasted Beef Tenderloin party tray is the easiest way to get your mouthwatering protein without having to man the grill all day!
Extra Entertainment
Not everyone will be equally into the game, so you can keep it interesting with some football squares grid with little monetary prizes. During the game, place friendly wagers on completions or points scored and you can even get creative with the stakes by betting with physical challenges, such as seven penalty burpees if your team misses the TD.
Have Fun
This one is pretty self-explanatory.