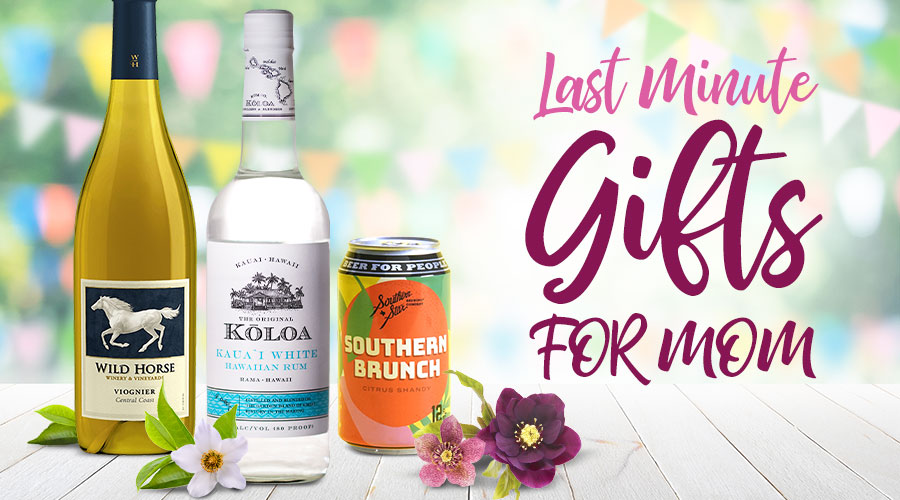 Mother knows best and on Mother's Day, she deserves the best! Spec's has a great selection of gourmet sweets, gift baskets, accessories, and of course a Texas-sized selection of all her favorite beverages!
Check out our Mother's Day Gift Guide and save yourself some time when you get here or just order it all online and let Spec's deliver it right to your door!
Gourmet Gifts
An amazing collection of Godiva Signature Truffles featuring innovative flavors that'll deliver an unparalleled taste experience for even the most discerning chocolate lover.
There's nobody else quite like your mother and there's nothing else quite like duck foie gras with truffles! Dartagnan's award-winning medallion of foie gras is made with pure duck foie gras, Sauternes wine and real black truffles, without any preservatives or dubious ingredients.
Give mom the gift of hot coffee on the go with Hotshot Hot Can Coffee and the Hotshot Hot Box! Hotbox is the very first "Hot Fridge" ever! The cans are stored day and night at 140 degrees which is the perfect temperature to drink premium coffee. It's simple, just load up your Hotbox with Hotshot cans, turn it on & hot canned coffee will be ready to drink in no time!
Wine
Ca' Momi Heartcraft Sparkling Rosé
Brunch is calling and it's asking for the Heartcraft Rosé. Appetizing aromatics of fresh sliced strawberries and sweet citrus zest float atop fresh baked shortbread for a sensory experience that pairs flawlessly with warm sunshine. Add a splash of Aperol and soda water for a delicious spring spritzer.
The Vidal-Fleury Côtes Du Rhône is a Grenache-heavy red blend with flavors of cherries and Herbes de Provence – it's a classic favorite of the Spec's wine experts.
With its big aromas, pleasant mouth-feel, and crisp acidity, this viognier is a must for any brunch with a selection of cheese on the table. A nose big enough to anchor the table with explosive notes of apricot and peach, followed by flavors of lychee, pear, and spiked with layers of fresh mango.
The Drop Red Wine is a California blend of Zinfandel, Syrah, and Petite Sirah, and this 13-percent-ABV red is delightfully quaffable. Each sip delivers rich, red berries from start to finish, lifted by fresh acidity. Enjoy with salads, gourmet sandwiches, or grilled white meats.
Spirits
The Botanist Gin is special (and so is mom), but this spirit is unique in that it is the first and only dry style gin from the Scottish island of Islay. Its ingredients include 22 locally hand-foraged botanicals, from herbal to sweet to citrus, florals and aromatics that make a beautiful mix that is smooth and balanced and beautiful on its own (or in her cocktails.)
Margaritaville Island Lime Tequila is perfectly tropical concoction on its own, a blend of tequila and naturally-flavored lime liqueur. It's a great mixer for mom's favorite cocktail or margarita – or even just on the rocks.
Moms and mojitos go hand in hand! Kōloa Coconut Rum is made from the mash of raw cane sugar, distilled in a vintage 1,210 gallon steam-powered copper pot still and cut with filtered water from the ancient Mount Wai'ale'ale. The notes of light toasted coconut and hints of fresh lime zest and the slightest bit of caramelized pineapple is perfect for the season.
Beer & Seltzer
High Noon Sun Sips Variety Pack
High Noon Sun Sips are perfect for moms due to their freshly mixed cocktail taste that comes from being made with real vodka, real juice, and sparkling water. Only 100 calories, no sugar added and gluten free.
Southern Brunch is a Citrus Shandy with the explosive citrus aroma and flavor of your favorite mimosa. If there was an official beer of Mother's Day Brunch, this would be it.
Up mom's beer game with glassware made specifically for enhancing beer! A bulbous glass with a trumpeted mouth and short stem used to capture aromas and support large heads of artisanal Belgian ales.
Accessories
Gather the family around and raise a shot toast to the matriarch with this stainless steel ice bucket and shot glass holder!
The Rabbit Wine Super Aerating Decanter provides a fast and more enhanced aeration by breaking down and filtering the wine so it is instantly ready to be enjoyed! The innovative system breaks red wine down into tiny droplets that cascade down the sides of the decanter, picking up oxygen that enhances both the flavor and aroma.