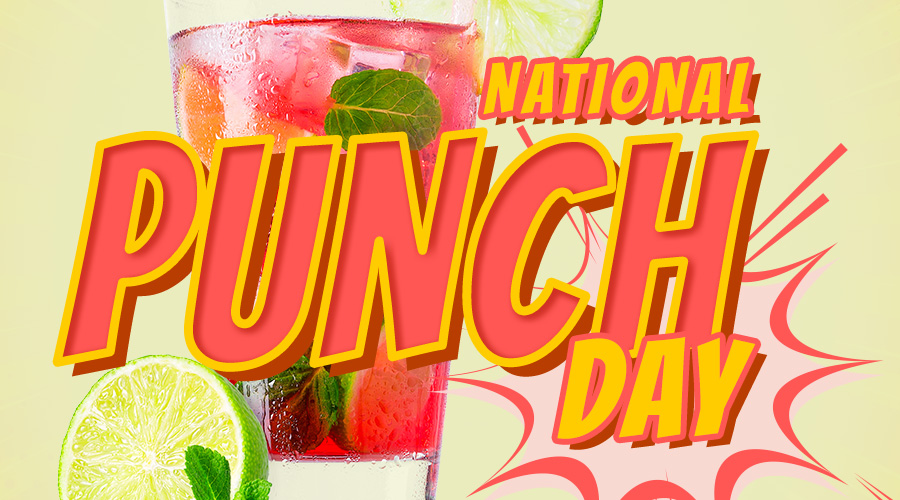 National Punch Day Recipes
When it comes to relaxing, a refreshing beverage is everything, and the ultimate refreshment is one that doesn't require you to keep making a new one every time you empty your cup! Having a pitcher of perfection on hand lets you relax without having to make multiple trips to the bar, and when it comes to relaxation – less is definitely more. That's why we're big fans of summer punch. Make it once and you're good for hours of delicious refreshment! They require a little more planning, but the results are absolutely worth the effort!
Check out some of our favorite summer punch recipes and get your chair ready for some prolonged use!
Sleep No More
Ingredients
5 oz. freshly squeezed lime juice
6 oz. soda water
5 oz. simple syrup
5 oz. St. Germain
10 oz. Dolin Blanc Vermouth
5 oz. Butterfly Pea Flower-infused vodka (see below)
6 oz. rosé cider
Ingredients
Combine all ingredients except sparkling rosé in a punch bowl. Serve with soda water over ice.
Top each glass with rosé cider and garnish with a lavender sprig.
For Butterfly Pea Flower-infused Vodka:
2-4 grams of Butterfly Pea Flowers
1 bottle vodka
Add flowers to vodka and infuse at room temperature for 24-72 hours ahead of time. The longer the infusion, the more color is extracted from flowers.)
Rum Brunch Punch
Ingredients
ice
2-liter Sprite
2 cups orange juice
2 cups pineapple Juice
2 cups vodka
1 bottle prosecco
2 cups strawberries, sliced
2 cups raspberries
1 cup fresh mint leaves, plus more for garnish
Sanding sugars, for rims
Directions
Combine all ingredients, except sugar, and stir well.
In a small dish of sanding sugar, rim glasses with fresh strawberry and coat rims with sugar. Ladle punch into glasses (or use a pitcher) and garnish with more mint.
Summer in France Punch
Ingredients
Directions
Add all ingredients into a punch bowl except for the champagne.
Mix until all ingredients are combined.
Pour champagne into punch bowl.
Add ice cubes to glasses and ladle punch in.
Lime-Grapefruit-Basil Gin Punch
Ingredients
1 cup basil leaves
1 cup sugar
1 (750ml) bottle gin
6 cups grapefruit juice
1 cup lime juice
4 cups sparkling water
4 limes, sliced into coins
Directions
Mix together the basil syrup*, gin, grapefruit juice, lime juice and 2 cups of cold (tap, unfizzy) water; chill for at least 30 minutes, until quite cold.
Before serving, top the punch with lime coins.
You can add the sparkling water all at once to the punch bowl, or allow each guest to top off their own glass.
*Make the simple basil syrup:
In a medium pot, stir the sugar into 1 cup of water. Turn the heat to medium-high and let the sugar water come to a simmer. Turn off the heat and add the basil leaves. Let the simple syrup steep for 30 minutes. Run the syrup through a sieve, and then move it to the fridge to chill, at least 30 minutes.
Piña a la Pancha Sangria
Ingredients
Directions
Cut 6 pineapples into thin rings and sear until mostly charred. Do not use oil or sugar when searing.
Combine all liquid ingredients.
Place charred rings of pineapple in the sangria batch and infuse overnight (at least 12 hours).
Strain off sangria and set aside the soaked pineapple rings for garnish.