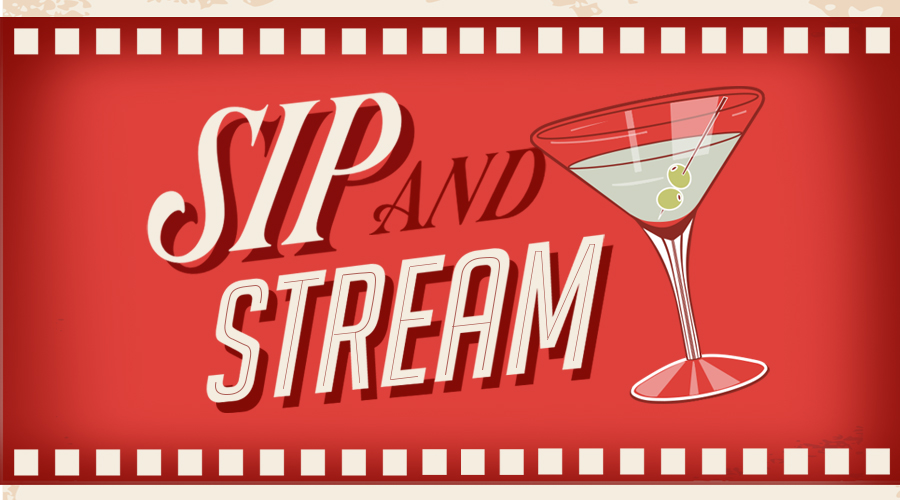 We've got some real cinematic treats in week 4 of our Sip & Stream series!
The Marvelous Mrs. Maisel • Amazon Prime
It's the late 1950s and Miriam "Midge" Maisel has everything she has ever wanted — the perfect husband, two kids and an elegant apartment on New York's Upper West Side. Her seemingly idyllic life takes a surprising turn when she discovers she's been suppressing a hidden talent — stand-up comedy.
Pair it with: Cocktails from the 1950's
Rum Runner
Boozy and full of healthy juices!
Ingredients
Directions
Add all ingredients to a shaker and fill with ice.
Shake and strain into a double old-fashioned glass or snifter over fresh ice. Garnish with the orange wheel.
Bullshot
It's got beef stock and that's like, super healthy.
Ingredients
Directions
Pour all of the ingredients into a shaker tin and add ice.
Shake until well combined and chilled.
Using a hawthorne strainer, strain the drink into an old-fashioned glass filled with fresh ice.
What We Do In The Shadows • Hulu
A documentary-style look into the daily (or rather, nightly) lives of four vampires who've "lived" together for hundreds of years in Staten Island. Their mundane lives are upended after an unexpected visit from their dark lord and leader who reminds them of what they were initially tasked with upon their arrival in New York City over a century ago — total and complete domination of the New World.
Pair it with: Vampire themed cocktails
Vampire Shake
…because ice cream
Ingredients
Directions
Blend all ingredients except grenadine until smooth, pour into a stemmed cocktail glass.
Drizzle grenadine over top.
Vampire Kiss
We could all use a little affection
Ingredients
Directions
Put ice and water in martini glass, to chill.
Put all ingredients in cocktail shaker with ice and shake the heck out of it!
Dump ice/water from glass.
Strain into martini glass and enjoy!
The Gentleman • Video On Demand
Mickey Pearson (McConaughey) is an American expatriate who became rich by building a highly profitable marijuana empire in London. When word gets out that he's looking to cash out of the business, it soon triggers an array of plots and schemes — including bribery and blackmail — from shady characters who want to steal his domain.
Pair it with: Classically cool cocktails that your grandfather would've drank.
Gentleman's Cocktail
Rarely does a cocktail name match a movie title
Ingredients
Directions
Pour bourbon, brandy, and creme de menthe over ice into highball glass.
Top with club soda and garnish with a lemon twist.
Serve in a highball glass.
The Godfather
Fitting for a gangster movie, no?
Ingredients
Directions
Combine ingredients over ice and stir.