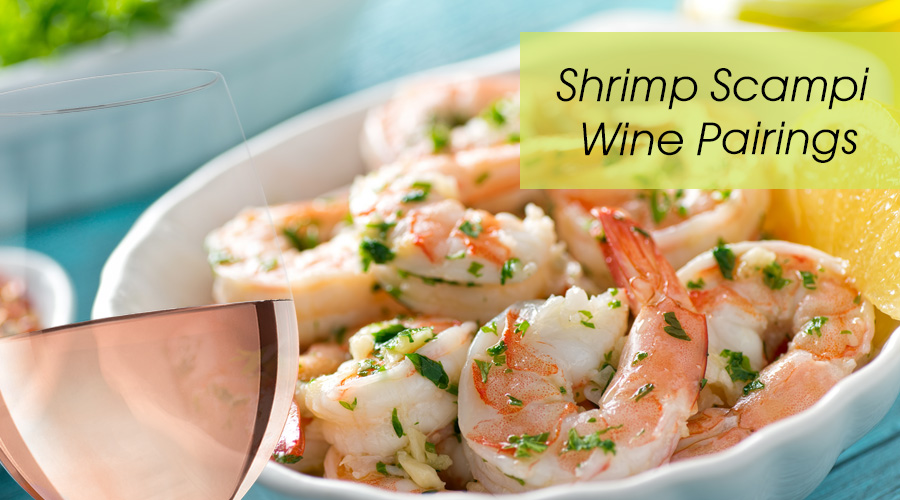 5 Wine Pairings For National Shrimp Scampi Day
While we're not entirely sure where all these National fill in the blank Day ideas come from, we certainly can't hold it against the creators as it gives us a reason to get back on the kitchen and wow some palates!
In case you lost your "National Day of" calendar, April 29th is National Shrimp Scampi Day! We can't think of a better way to spend a day than by indulging in shrimp and garlic. When you've got shrimp and garlic on the mind, your next thought should be wine. But which one goes with shrimp scampi? Thankfully, these delicious little sea creatures pair wonderfully with a variety of white wines.
What Wines Pair Best with Shrimp?
You need the acidity found in white wines to cut through the rich oils of the dish, and you want a moderate amount of character to contrast on the palate, but not too much that it overpowers the dish. You'll want to avoid oaky whites like chardonnays as the vanilla sweetness will conflict with the garlic. You can also assume almost any red will clash with the meal as well.
Checkout our list of wines to partner up with on National Shrimp Scampi Day.
This is an excellent choice as it's a dry pinot that will contrast well with the bold richness of the butter and pungency from the garlic and lemon juice. You'll find aromas of stone fruits and melon with a palate of light complexity, bright acidity, and great minerality.
Vermentino
Vermentino wines are a versatile match for a wide array of shellfish and seafood dishes. Sella & Mosca La Cala Vermentino is delightfully floral with intense notes of citrus on the nose while the palate is crisp and minerally which refreshes the palate after each bite.
Sauvignon Blanc
Garlic loves sauvignon blanc. The crisp acidity and freshness contrast to perfection the heavy pungency of garlic. The Jules Taylor Sauvignon Blanc shows aromas of fruit salad, and nectarines with underlying jalapeno peppers & vine ripened tomato stalks. The palate is surrounded by juicy acidity and tropical flavors of passionfruit, lychees and restrained herbaceous notes.
Another excellent choice for shrimp scampi. Its blend of 50% Verdejo, 40% Viura and 10% Sauvignon Blanc makes it versatile enough to cook with and drink with the meal. On the nose, it has aromas of white fruit combined with notes of lime and pineapple. It is an elegant wine on the nose, where the aromas of the Verdejo variety mix. It is rounded by the Viura and the exotic nature of the Sauvignon. Fresh, suggestive, long and elegant on the palate.
An attractively off dry, with plenty of acidity as well as touches of honey and creamed apples. The wine is light while deliciously fruity and cuts through the rich butter of shrimp scampi.