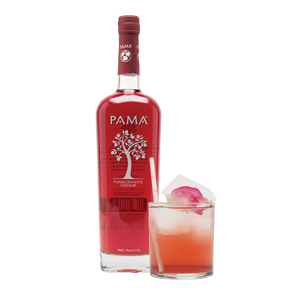 Ingredients:

2 oz. Waterloo Gin
1 oz. Pama Pomegranate liqueur
1/2 oz. Lime juice
1/2 oz. Monin Lavender simple syrup
2 oz. Club Soda
Directions:
In a cocktail shaker filled with ice, pour the gin, pomegranate liqueur, lime juice, and lavender syrup. Shake and strain into a chilled glass filled with ice. Top off with soda and enjoy!