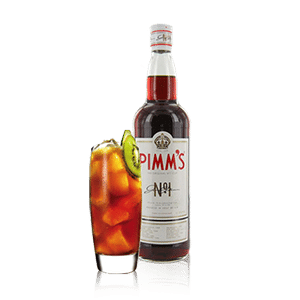 Ingredients
6 oz Pimm's No. 1 Cup
3 cups lime-flavored sparkling water
1/2 cup water
1 tbsp honey
1 1/2 kiwis, peeled
1/2 small cucumber, peeled
Kiwi slices for garnish
Preparation
Blend the kiwi, cucumber, honey and water until smooth. Strain into a pitcher filled with ice. Add sparkling water and Pimm's No. 1 Cup and stir well. Divide among 4 glasses and garnish with kiwi slices.