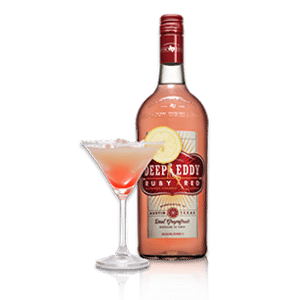 Ingredients
1 1/2 oz ruby red vodka
1/2 oz orange liqueur
2 tsp raspberry liqueur
3 oz grapefruit juice
Lemon wheel for garnish
Preparation
Combine vodka, orange liqueur and juicein a cocktail shaker with crushed ice. Shake well and strain into a glass. Add raspberry liqueur and let it fall to the bottom. Garnish with a lemon wheel.