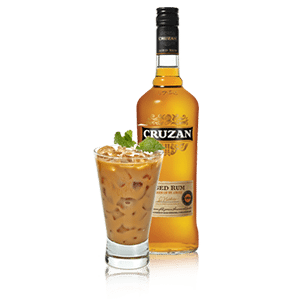 Ingredients
1 1/2 oz rum
2 oz cold-brew coffee
1/2 oz sweetened condensed milk
1/2 oz evaporated milk
1 dash orange bitters
3 mint sprigs
Preparation
Muddle 2 mint sprigs in a glass. Add cold-brew coffee, rum, sweetened condensed milk, evaporated milk and bitters. Fill with ice, stir well and garnish with remaining mint sprig.