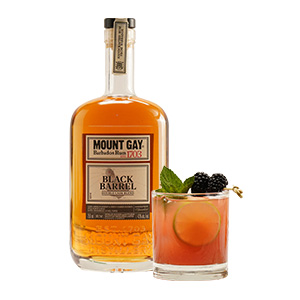 Ingredients:
1 1/2 oz Mount Gay Rum
1/2 oz Grand Marnier
3/4 oz blackberry syrup
1/2 oz lime juice
1 oz pineapple juice
Directions:
Add ice to mixing glass. Pour in the rum, Grand Marnier, blackberry syrup, lime juice, and pineapple juice. Stir until mixture is cold. Strain cocktail over ice. Garnish with fresh mint, blackberries, and a slice of lime. Enjoy!